Today's weather forecast/Current weather, 06.07.2022
Lots of sunshine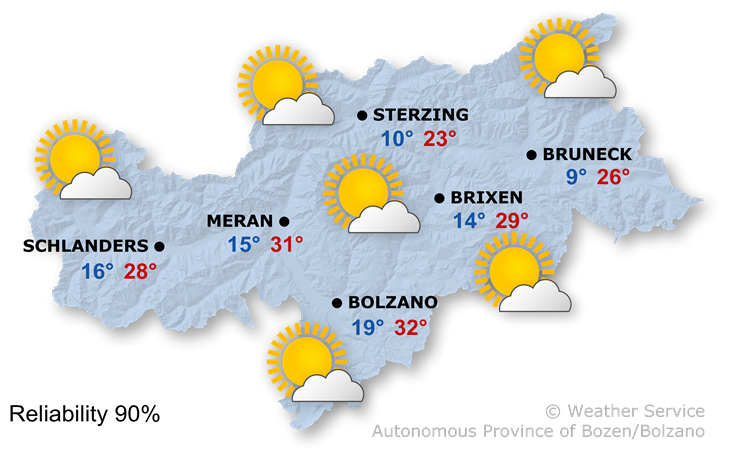 Weather conditions
North-westerly currents and high air pressure determine the weather in our region.
The weather today
Sunny weather, mostly clear sky in the morning. Cumulus clouds will form during the day, rain showers will however remain the exception. Northerly winds especially in the North of the region.
---
Tomorrow's weather forecast, ..
*
Weather conditions
*
Previsions for tmorrow
*
---
Prevision
Summer weather, northerly winds
07.07.2022
08.07.2022
09.07.2022
10.07.2022
Reliability:
70%
80%
80%
70%

19°/31°

9°/18°

18°/31°

8°/16°

21°/32°

6°/15°

23°/32°

7°/16°
*