Today's weather forecast/Current weather, 26.09.2020
Cold and windy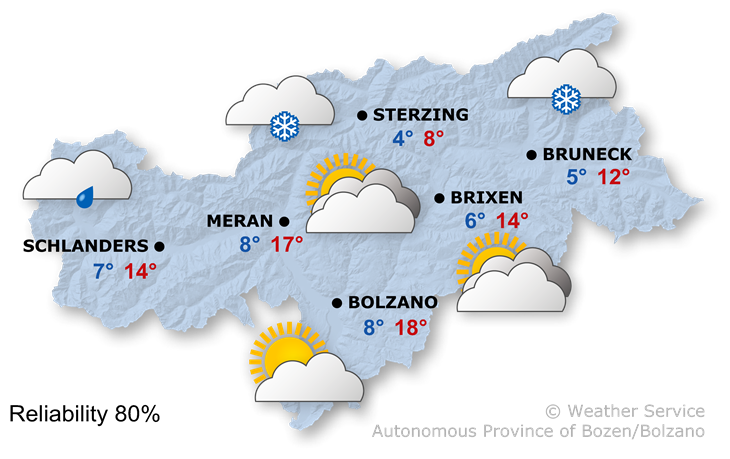 Weather conditions
With a northwest current, cool air masses reach South Tyrol.
The weather today
The day begins cloudy and it will be snowing a little on the main Alpine chain, the snowfall line will be around 1300 m. In the South it will remain dry. During the day, the precipitation in the north will decrease and towards the south the clouds will dissolve. A cool north wind will blow.
---
Tomorrow's weather forecast, ..
*
Weather conditions
*
Previsions for tmorrow
*
---
Prevision
On Sunday ite sunny and cool
27.09.2020
28.09.2020
29.09.2020
30.09.2020
Reliability:
70%
60%
60%
60%

9°/18°

-4°/6°

9°/19°

1°/8°

13°/20°

2°/10°

14°/22°

3°/10°
*