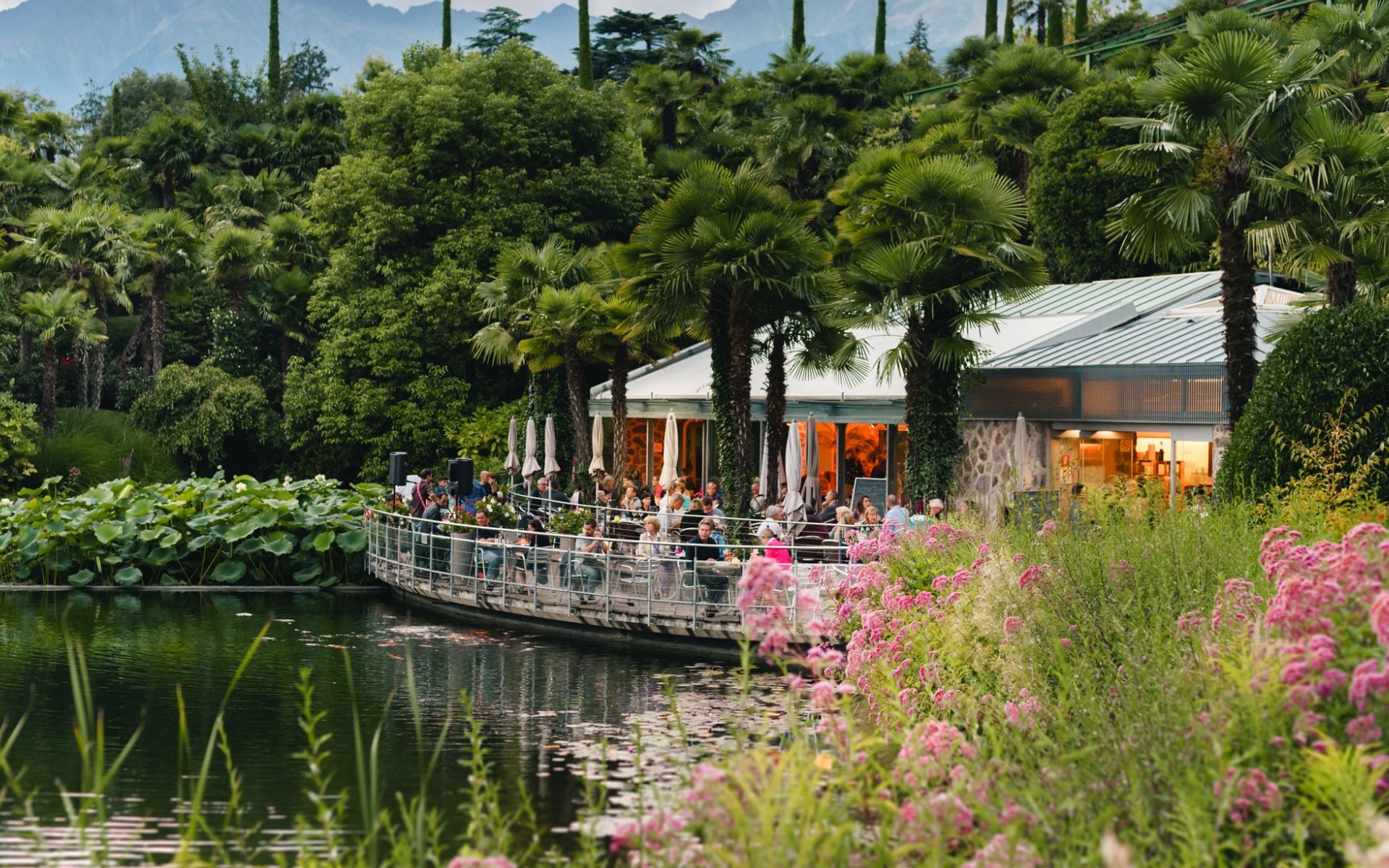 Palm Café
With a seating capacity of 40, the Palm Café's exceptional ambience and lovely setting have made it a very popular gathering spot for visitors.
The shade of the palm trees here creates an exotic atmosphere in perfect keeping with Merano's uncommonly mild climate. Visit the Palm Café, located directly at the Water Lily Pond. It serves cakes, pies and ice cream specialities and delicious snacks. Enjoy wonderful views of the pond and its lovely flowering water lilies: they make this the ideal place to recharge your batteries.
A leisurely atmosphere: Enjoy a refreshing drink, a sweet treat or a fruity cocktail with a view over the water-lily pond with its lotus blossoms!
Anyone looking for a cosy, lively place to unwind will enjoy balmy summer Friday evenings at Trauttmansdorff: cocktail hour or a picnic complete with live music.
We are looking forward to your visit!


We are open for you
Monday - Sunday 9.00 - 00.00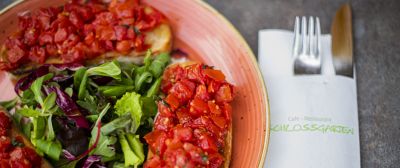 Fancy some local and Mediterranean specialities?
Then visit us in the Schlossgarten Restaurant in the castle!