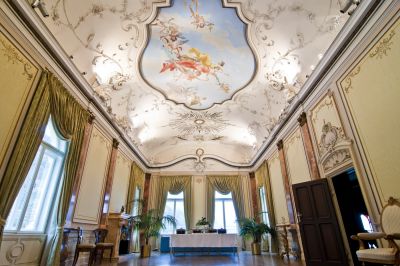 Trauttmansdorff Castle in Meran

From the medieval core, with its crypt, to the neo-rococo hall, you will get an insight into the varied art of the different periods, and into the eventful history of the castle.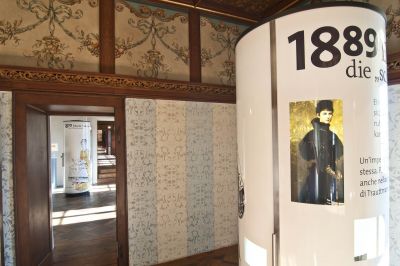 Exhibition
In the footsteps of former inhabitants
A dreamy romantic in search of his roots; an Empress who could not bear life at home; her sickly daughter; an Emperor in search of his Empress; an old warhorse in the service of the Habsburgs; a German baron infatuated with Meran; war veterans who took up farming. They all stayed at Trauttmansdorff Castle for various lengths of time, influencing its place in history right up until the present day. The permanent exhibition in the historic rooms of the castle dedicates a shining monument to each of these illustrious inhabitants.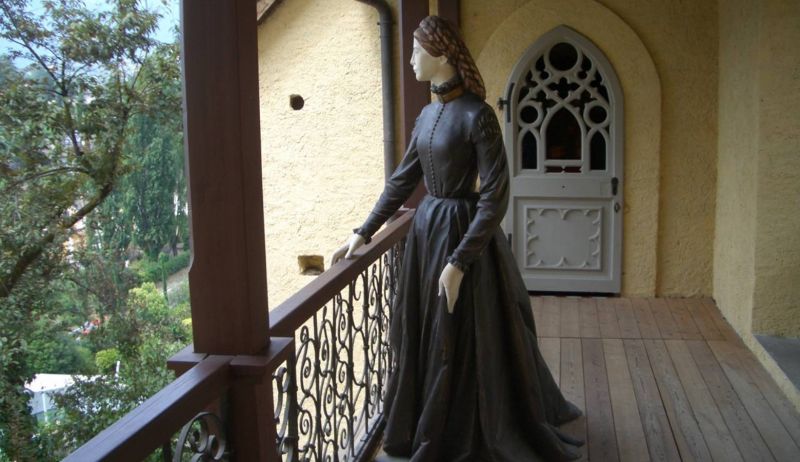 Guided tour
Sissigeflüster
Listen to the stories of Empress Elisabeth's closest lady-in-waiting and learn all sorts of amusing and spicy facts about her stay in Meran. Available in German or Italian.