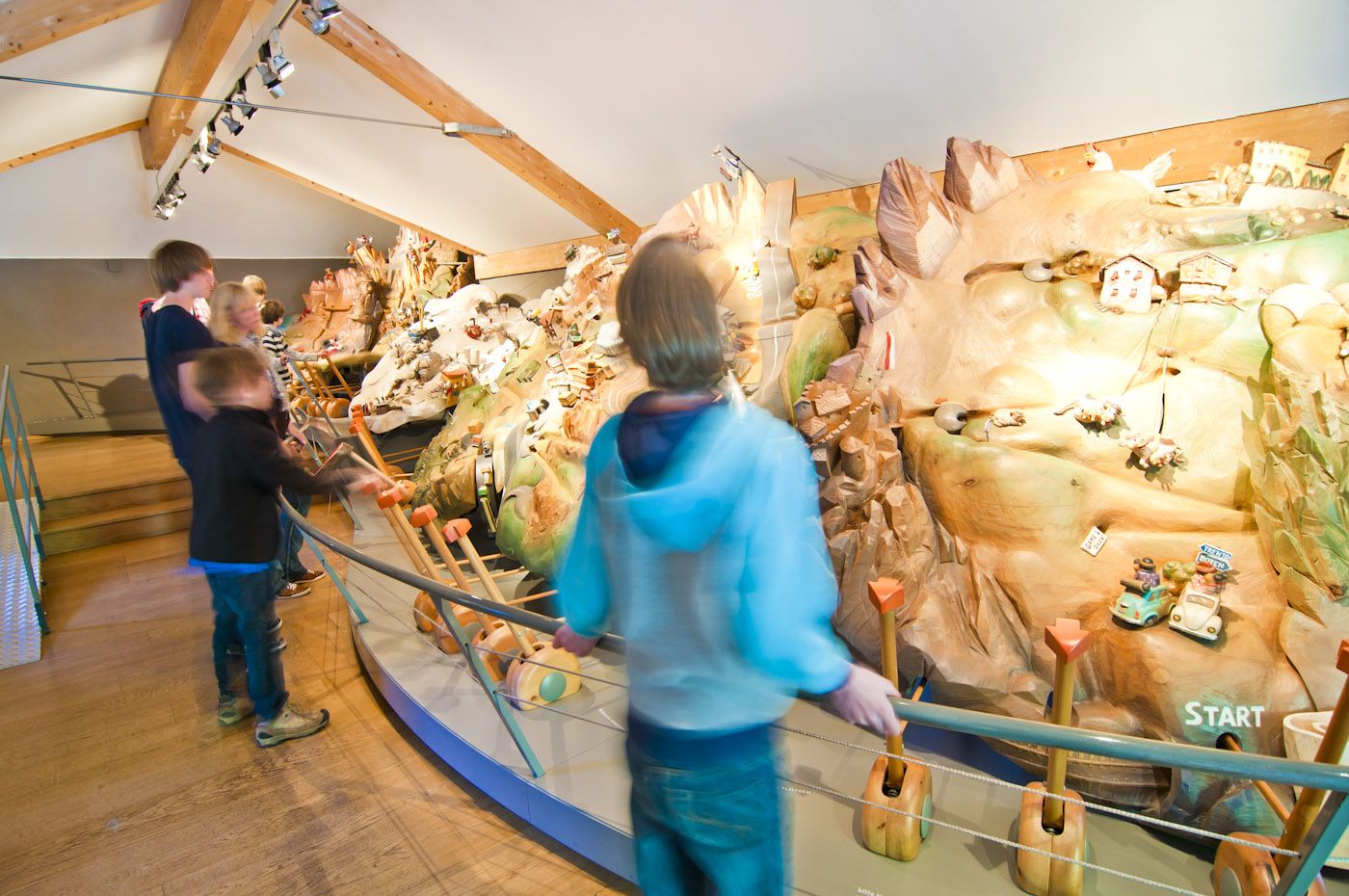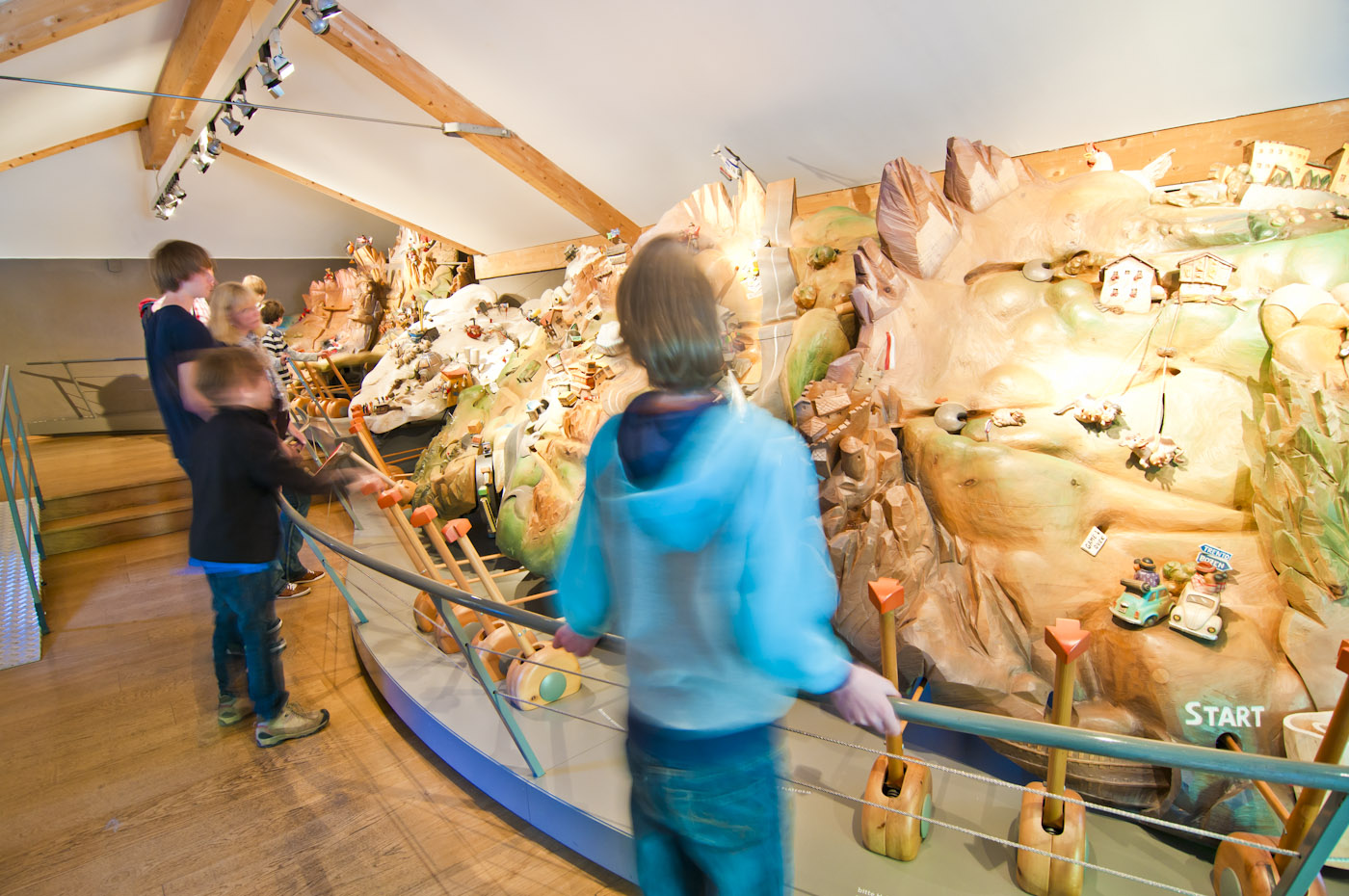 The South Tyrol Game
An amusing attraction for everybody and the largest "tourism pinball-machine" in the world! The South Tyrol Game is a trip full of irony about South Tyrolean clichés.
The players steer a ball with levers through the holiday paradise, past lively scenes and lots of comic details. From the ski slopes to a hospital full of legs in plaster, or would you prefer an après-ski party? A Grödner artist, Teo Mahlknecht, carved the 10-metre-long tourism pin-ball machine out of pinewood.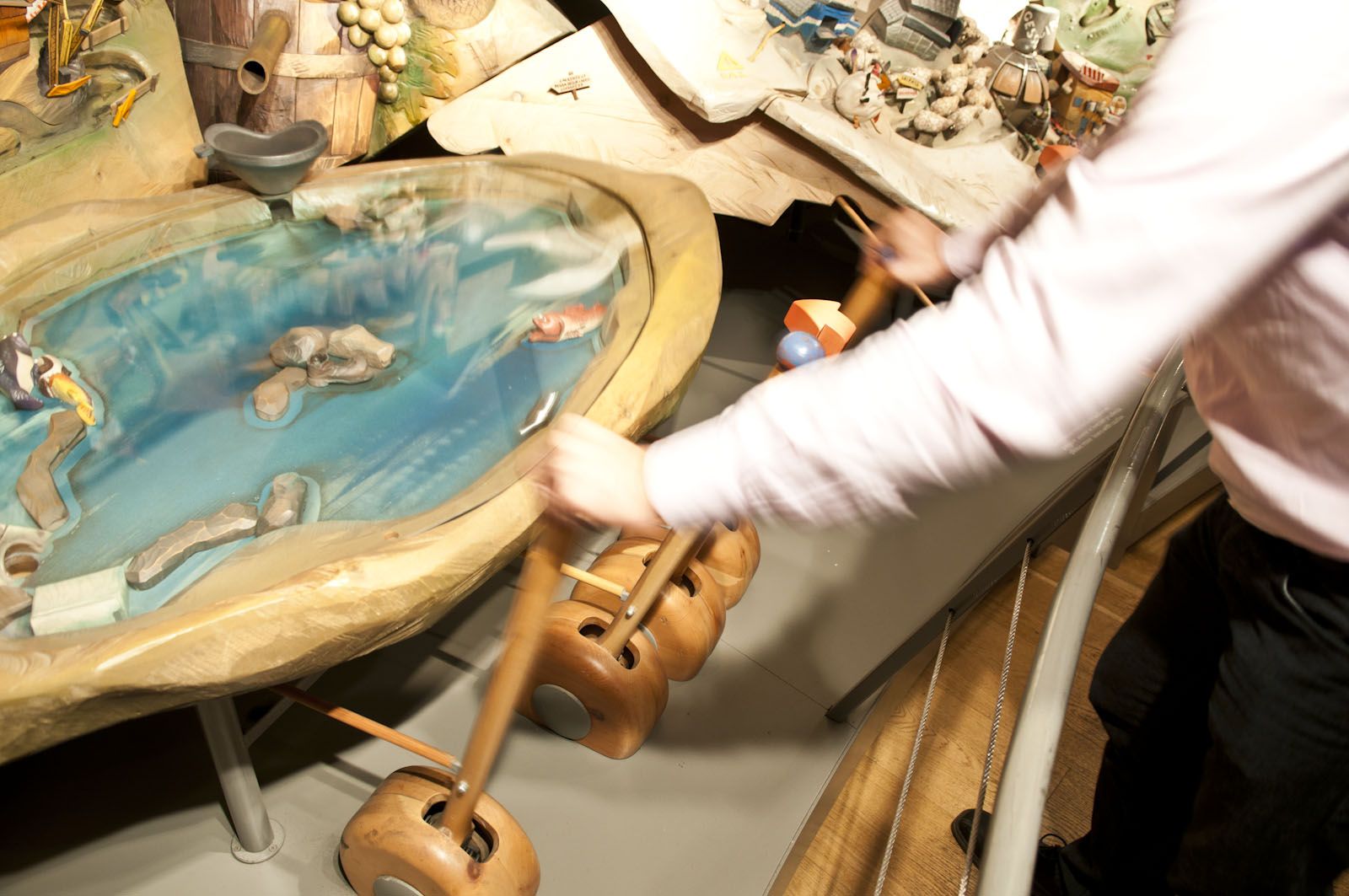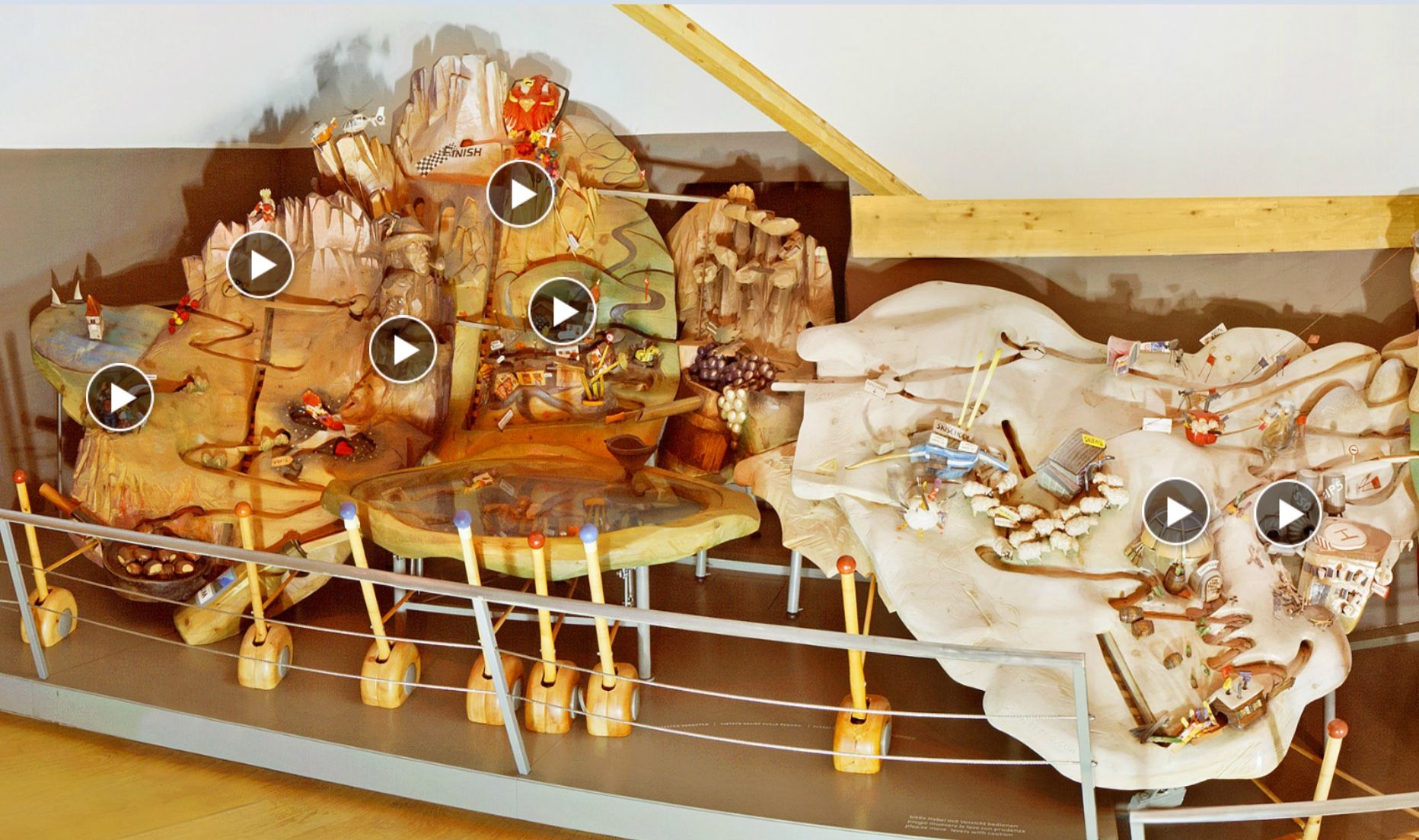 Discover the South Tyrol Game online!
Virtual tour
Here you can view the South Tyrol Game from a wide variety of perspectives from 360 degrees. Start the tour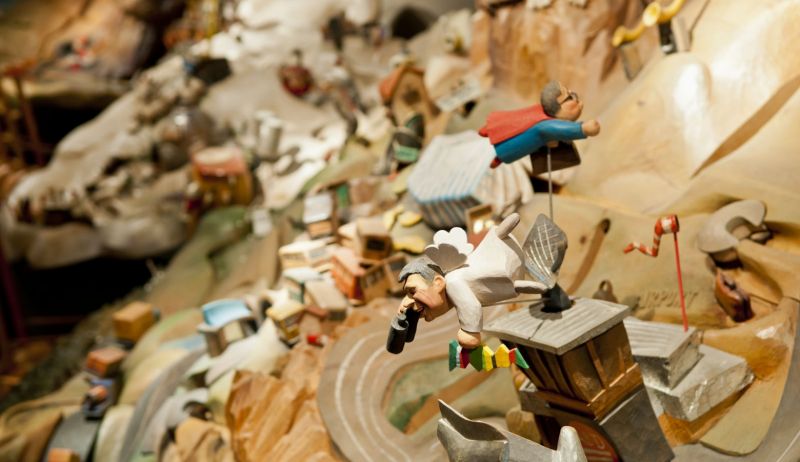 At a glance
Technical data
Material: local pine, carved and painted by hand (approx. 9.1 cubic metres), movable parts in maple and beech; trestle in tubular steel (390 kg)
Dimensions: approx. 10.6 metres long, circa 2.4 metres deep and between 1.6-2.6 m high
Weight: approx. 2,600 kg
Length of the channel for the balls: altogether approx. 72 metres
Design, execution: wood sculptor Teo Mahlknecht, St. Ulrich / Val Gardena