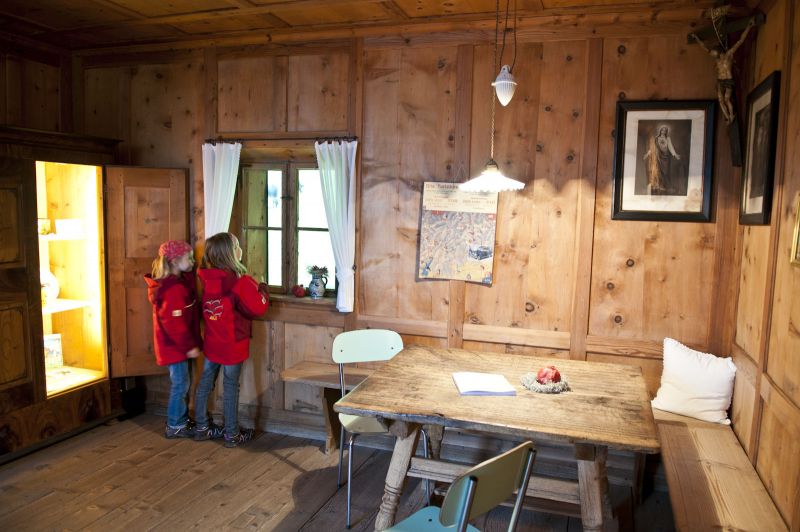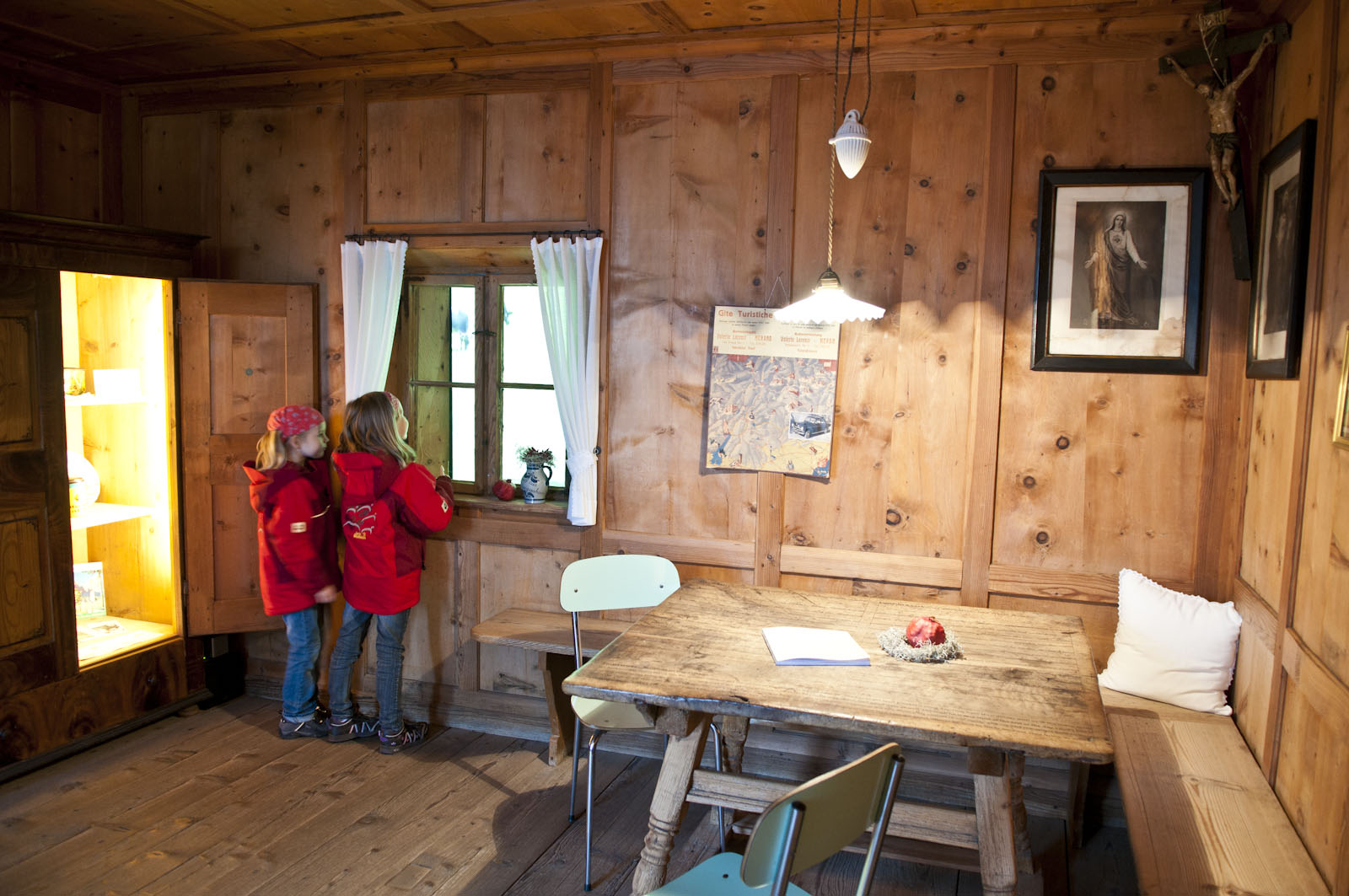 Museum for kids
Rooms with attractive displays full of surprises, life-size figures, accurate, detailed models, a mechanical theatre, media installations and three-dimensional scenes make a tour round the Touriseum a fascinating experience for the whole family.
Information for visiting with kids
Pushchairs can be taken through the exhibition or left at reception.
A baby changing room is available.
There is an entrance area providing access to the restaurant from the museum, while you will find a picnic area in the gardens.
Family tickets (2 adults plus children under 18) are available. Children under 6 years are admitted free of charge.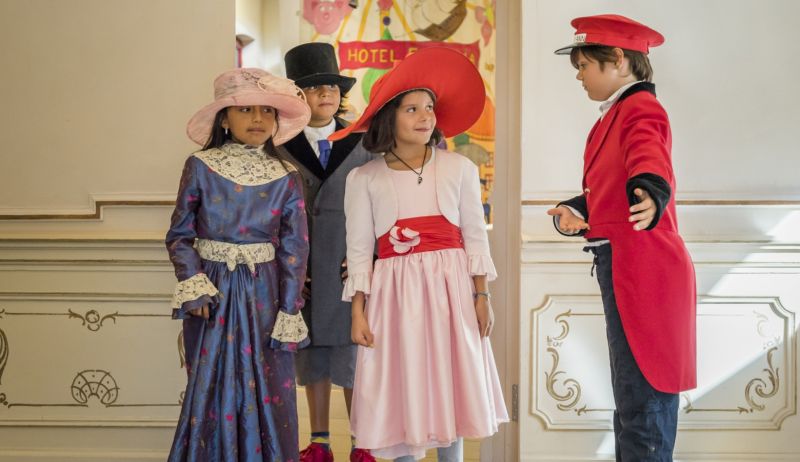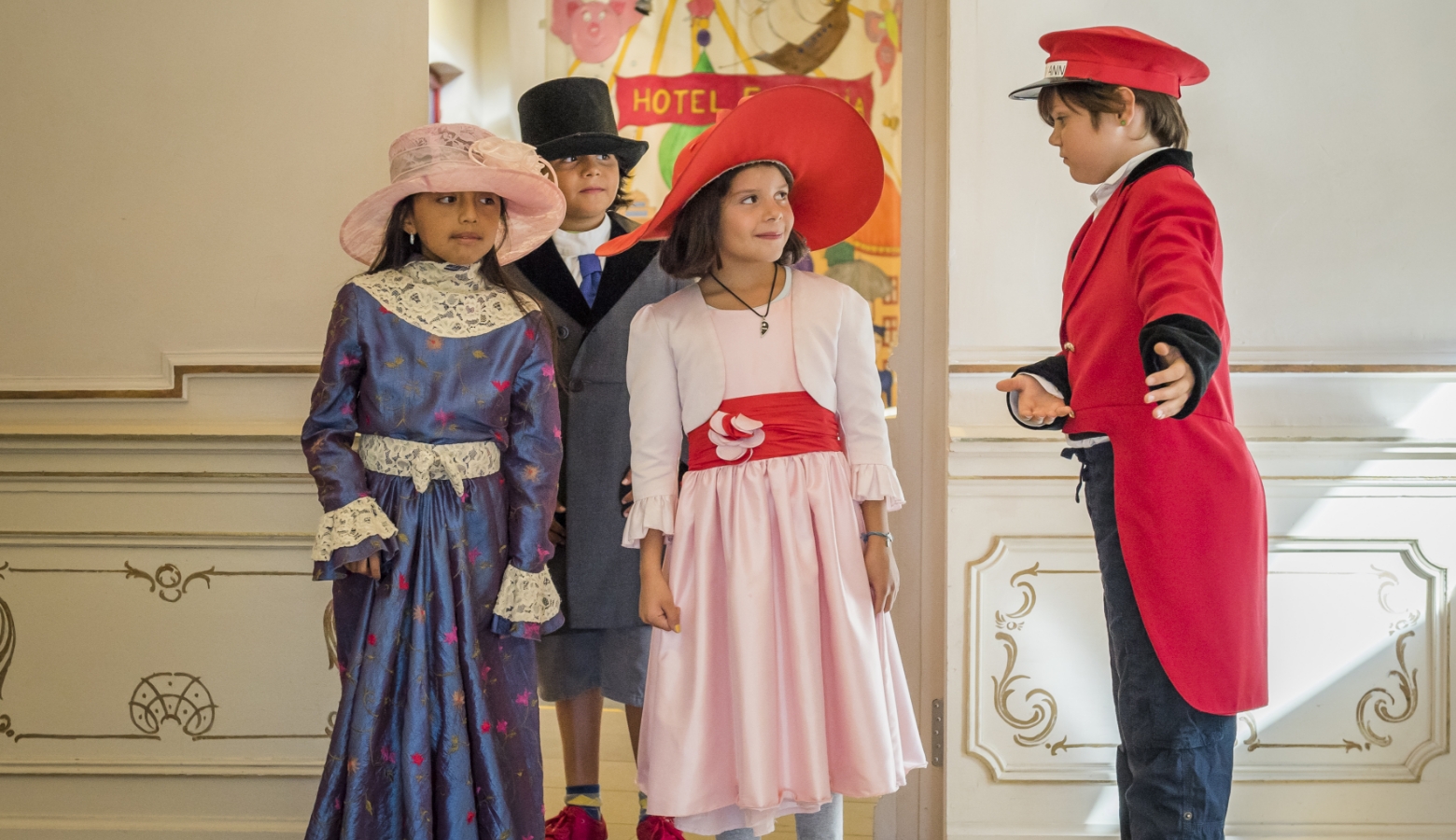 Dress up!
Fantasia Hotel
In the Hotel Fantasia junior museum guests can try on one of our many historical costumes, then stroll through the castle wearing it and take a souvenir photo.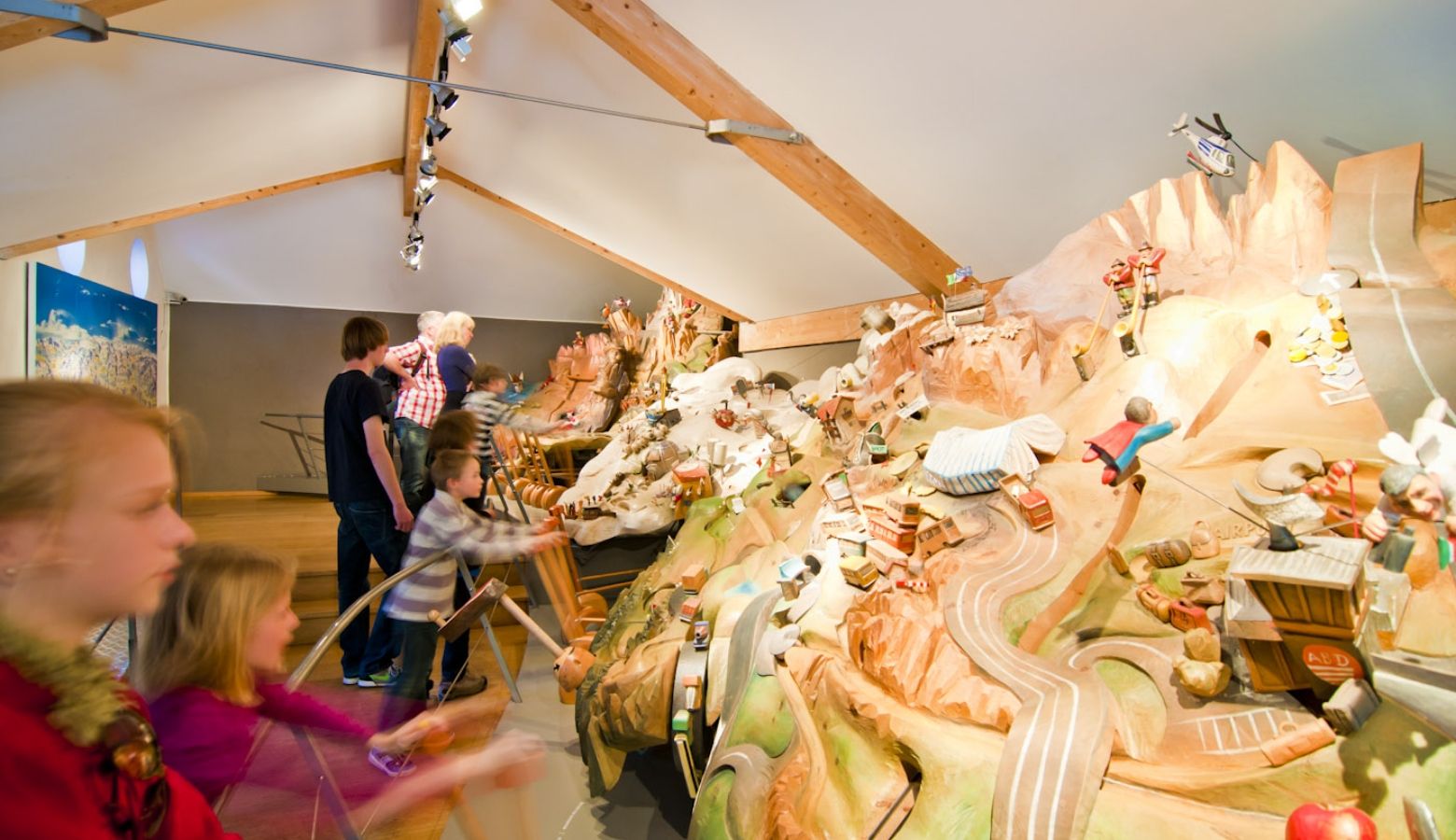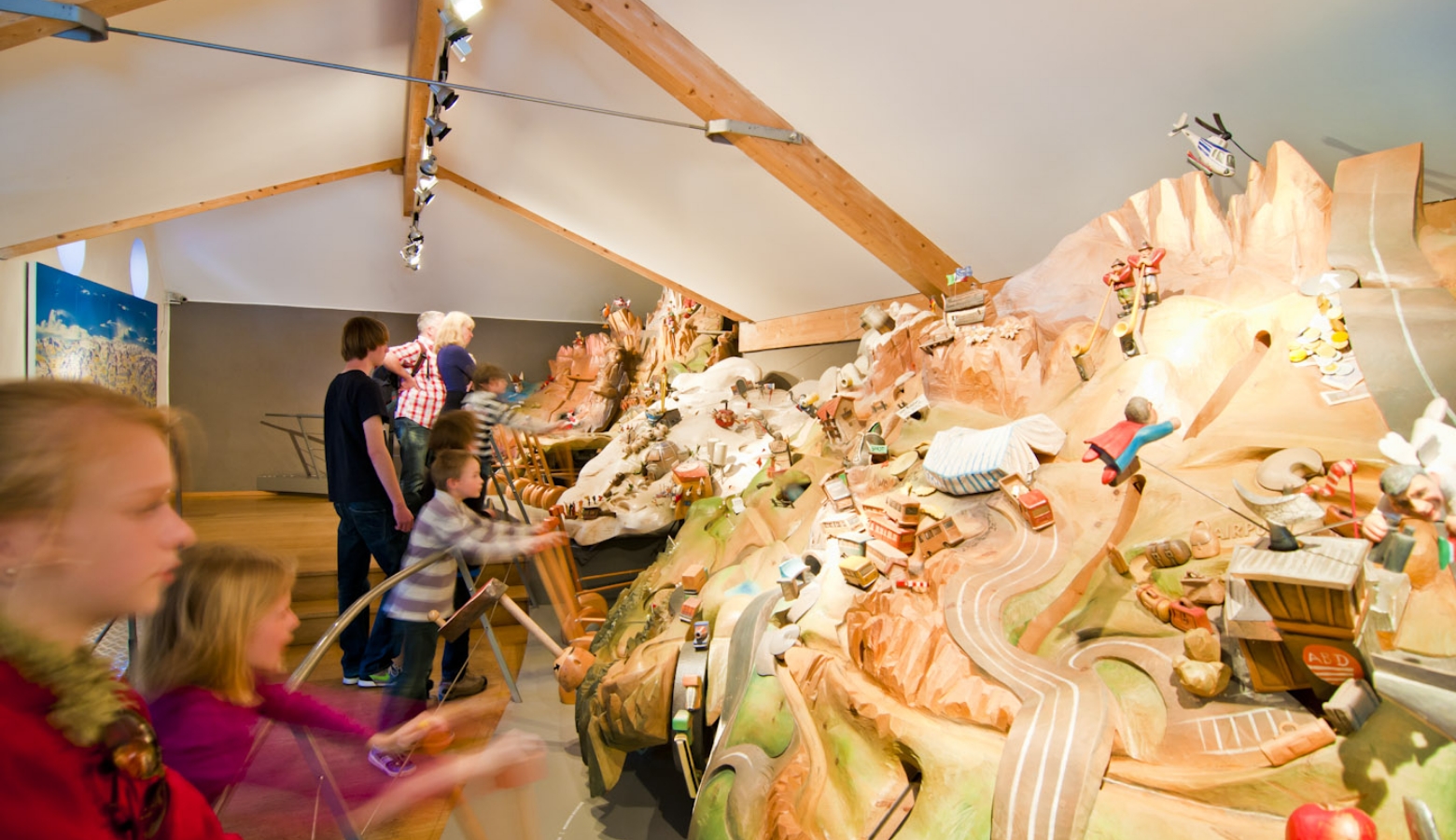 Play offline!
The South Tyrol Game
Try your luck at the South Tyrol Game, the largest "tourism pinball-machine" in the world!