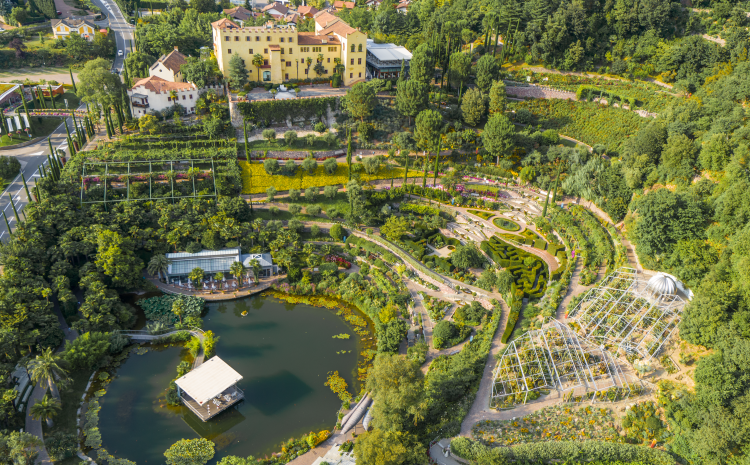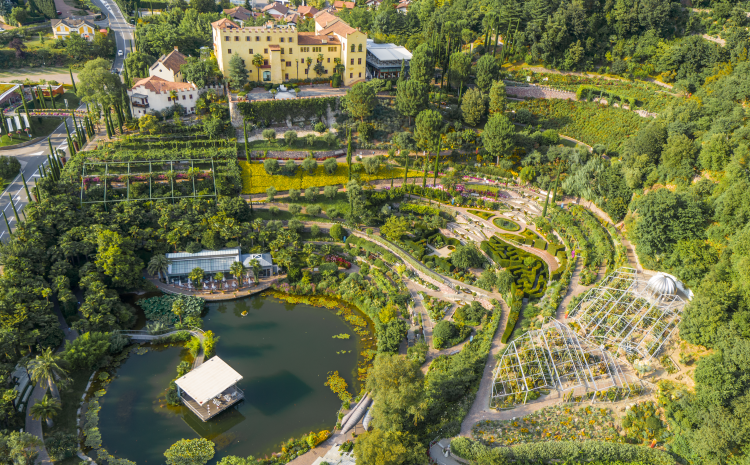 The Garden Worlds
The Gardens of Trauttmansdorff Castle, encompassing a surface area of twelve hectares, feature more than eighty garden landscapes – divided into four Garden Worlds – with plants from all over the globe.
Its scenic location is unique: in the form of a natural amphitheater, it extends over an altitude difference of more than 100 meters. Trauttmansdorff blends into the natural landscape harmoniously, and unlike many other gardens mainly exhibits examples of landscapes from around the world, taking the connections between natural vegetation, climate, location and human interference into account.
Living fossils, exotic species from all over the world, Mediterranean plants, poisonous plants and much more. Explore the 4 Garden Worlds on a leisurely stroll through the Gardens of Trauttmansdorff Castle.