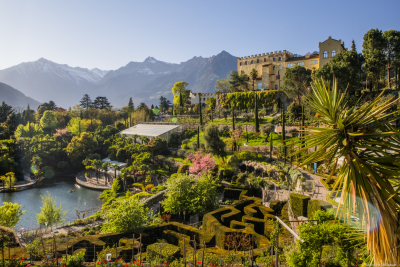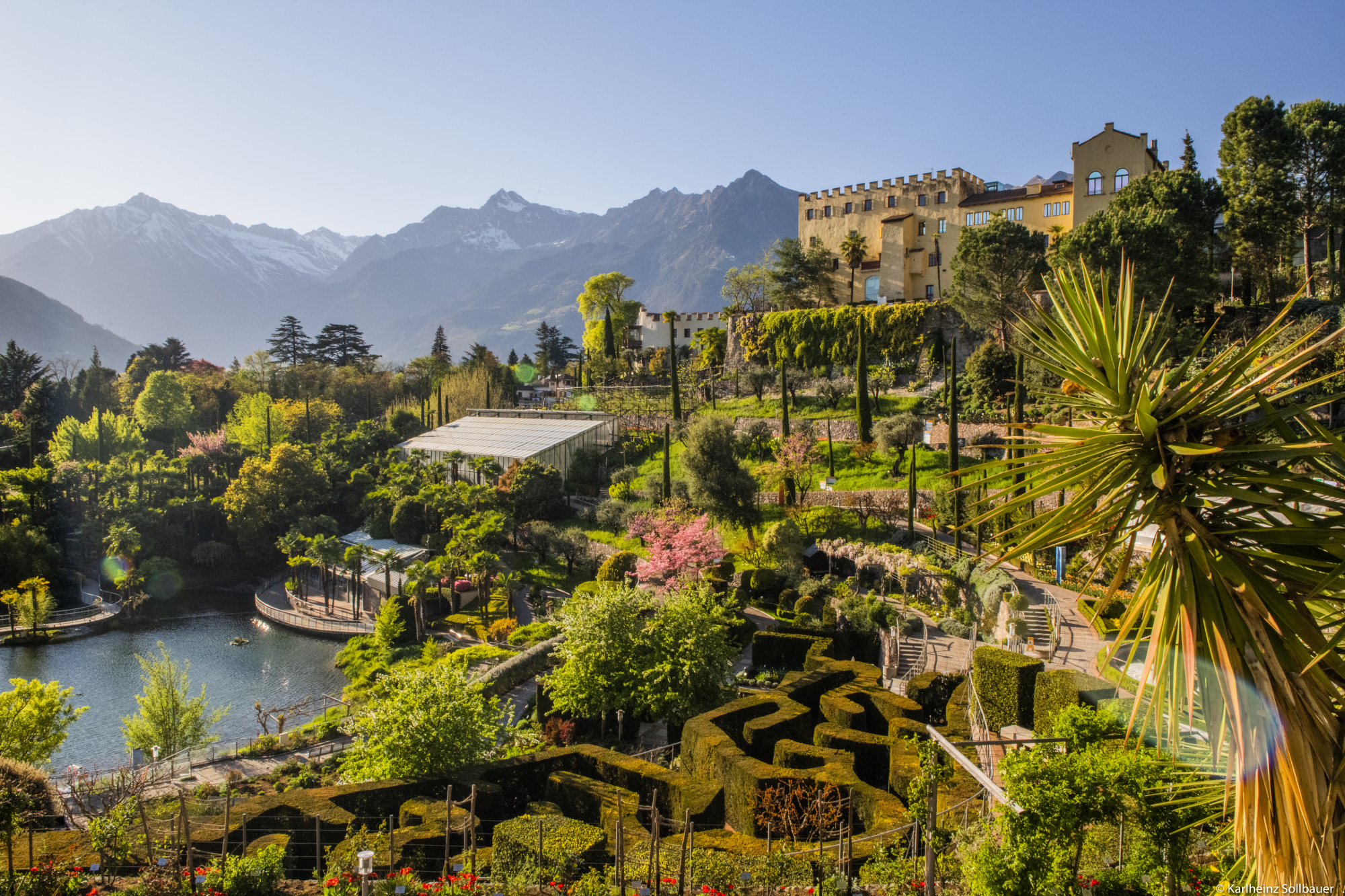 Gardens and museum in Merano: Two for the price of one!
The opening hours and ticket prices at the Gardens of Trauttmansdorff Castle apply to both the

Gardens

as well as the

Touriseum

inside the castle.
Between April and mid-November, the Trauttmansdorff Castle grounds and museum open at 9.00 am. Including Sundays and public holidays!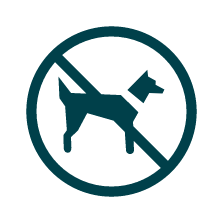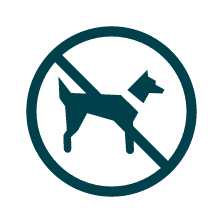 Pets
Pets are NOT allowed.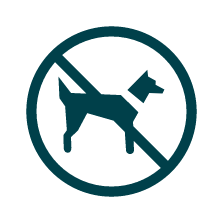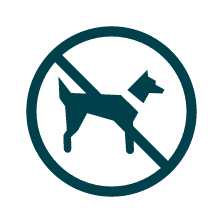 Dogs
Our four-legged friends have a slightly different idea of how to behave in a garden. Dogs may be man's best friend, but they can unwittingly damage tender buds. Some plants in the garden are also poisonous. Unfortunately, dogs and other animals cannot enter the grounds.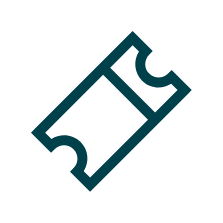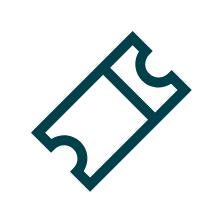 One ticket, two highlights
Each entry ticket admits one person to the Gardens of Trauttmansdorff Castle and the
Touriseum
. The Visitor Centre and shop are accessed freely, but the
restaurant
only admits visitors in possession of an
entry ticket
to Trauttmansdorff. Each single-entry ticket is only valid on the day as it was issued. After exiting, re-entry is unfortunately not possible. Please note that in case of unexpected weather events, accidents, etc. tickets
cannot be refunded
.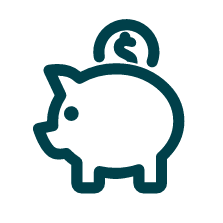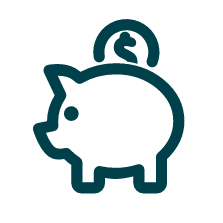 Discounts
Reduced prices on an entry ticket are only possible if backed up with valid proof. Please note that guest cards cannot be used to receive a discount. Reduced admission is only granted in respect of the following partner businesses: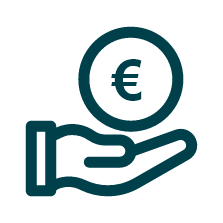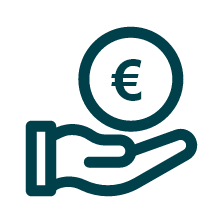 Payments
Cash payments of up to €999.99 are accepted. Please note that state institutions and public bodies are exempt from the increase in cash payments of up to €2,999.99 (in terms of the Stability Act, 28.12.15, No. 208). The Trauttmansdorff ticket office only accepts the following cards as payment: Bancomat (EC card), credit card (VISA or Mastercard) and NEXI. If you require an invoice, kindly let us know at least 1 week before your visit info@trauttmansdorff.it.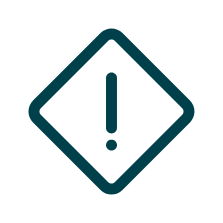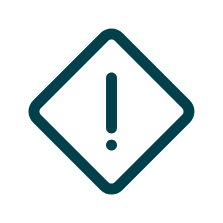 Online Tickets
The following methods of payment are accepted:
Credit, debit or prepaid card
PayPal
Bank account debit, by selecting MyBank (Italian banks only).
The Trauttmansdorff is a public institution and, as such, payment must be made exclusively via the
pagoPA system
. As soon as you click on '
Submit Order
' you will be automatically redirected to ePayS, the payment portal of South Tyrol.
You can log in to the pagoPA payment portal using either your email address or your SPID (Digital Identity). Please note that, in addition to the costs of admission or guided tours, a fee of €1 to €2 is charged for this transaction.