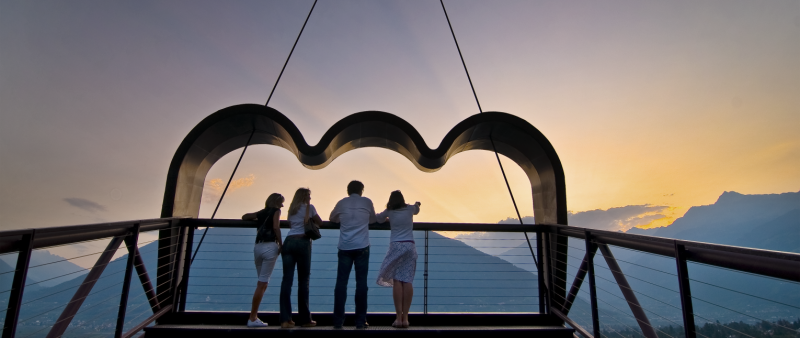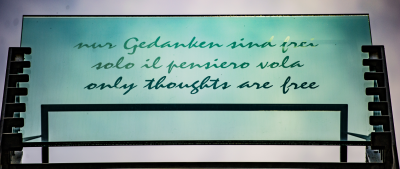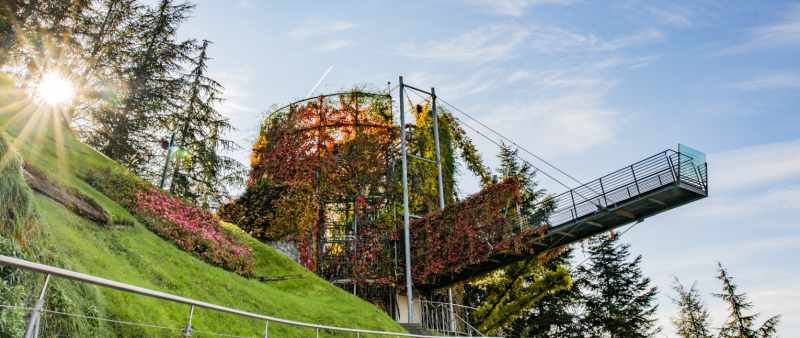 Matteo Thun's Viewing Platform
Outlook points at the Gardens of Trauttmansdorff Castle
The Gardens of Trauttmansdorff Castle cover an area of 12 hectares and extend over an altitude difference of 100 metres. Purpose built for magnificent views: Two platforms look out over the gardens and the surrounding landscape with its mountainous backdrop.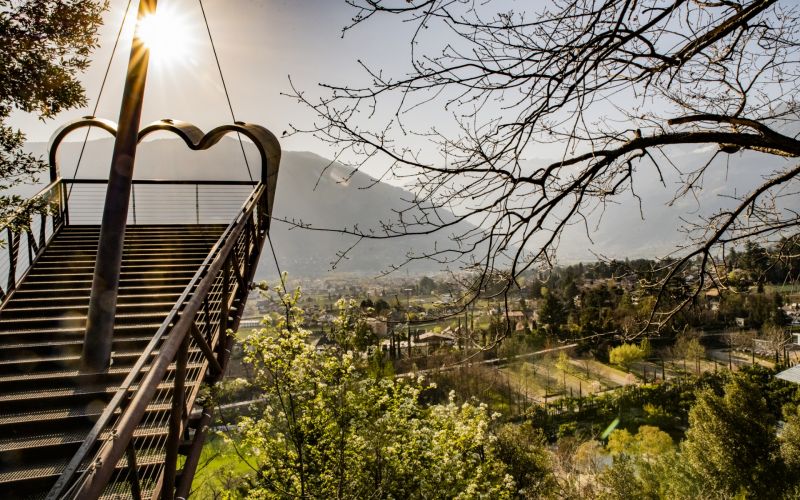 Matteo Thun's Viewing Platform
The spectacular viewing platform, which is about 90% see-through and based upon an idea from South Tyrolean architect and designer Matteo Thun, was built in 2005:
visitors "float" above the gardens, ascending towards the heavens up steps.
Formed in the shape of binoculars, the platform affords breathtaking view of the Adige (Etsch) Valley, the Merano (Meran) Valley Basin and the surrounding mountains.