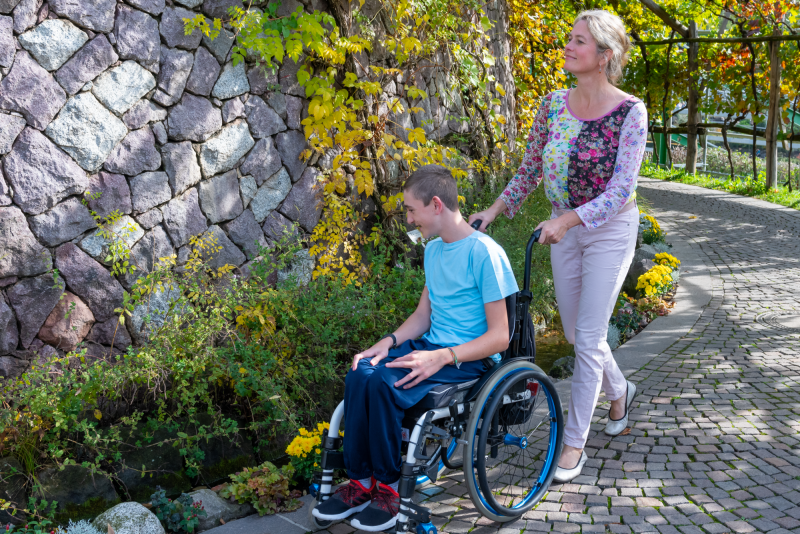 People with disabilities
A barrier-free excursion
At Trauttmansdorff there are reserved parking spaces for people with disabilities directly at the entrance, as well as ramps, lifts and barrier-free sanitary facilities. Almost all garden paths are barrier-free. Everything for a relaxed and enjoyable stay at Trauttmansdorff!

Discount Ticket

The Gardens of Trauttmansdorff Castle, the Touriseum, Schlossgarten Restaurant, the Palm Café at the Water Lily Pond and all restroom facilities are adapted to the needs of the disabled.
Almost all of the paths running through the gardens are wheelchair and stroller friendly; all stairs and grades over 8% are marked on the overview map. In the Visitors' Center, manual and electric-powered wheelchairs are available for visitors, free of charge.
Four lifts provide access to the castle and exhibition rooms for those in wheelchairs and those who have difficulty walking. There are electric stair lifts provided by the internal stairs. There is a toilet for the disabled on each floor. Special guided tours for the blind and the deaf are in preparation.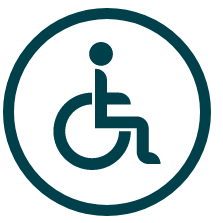 The important information at a glance!
"Südtirol für alle" is the official website of accessible tourism in South Tyrol. Here you can also find a detailed description of the accessibility of Trauttmansdorff.