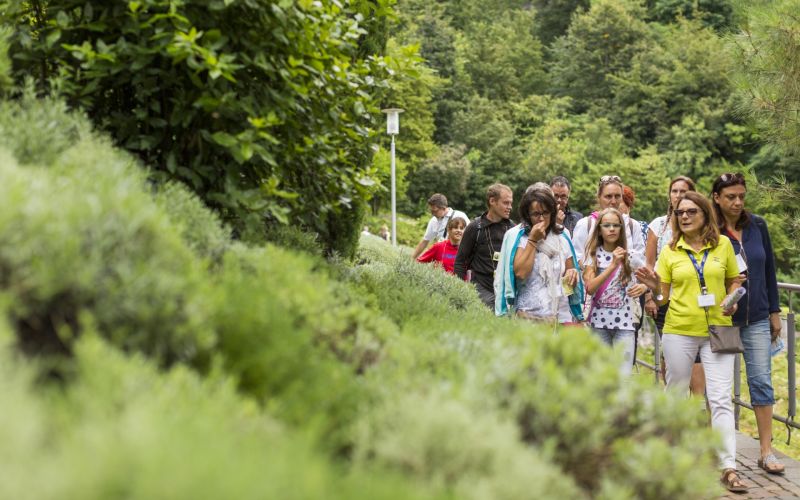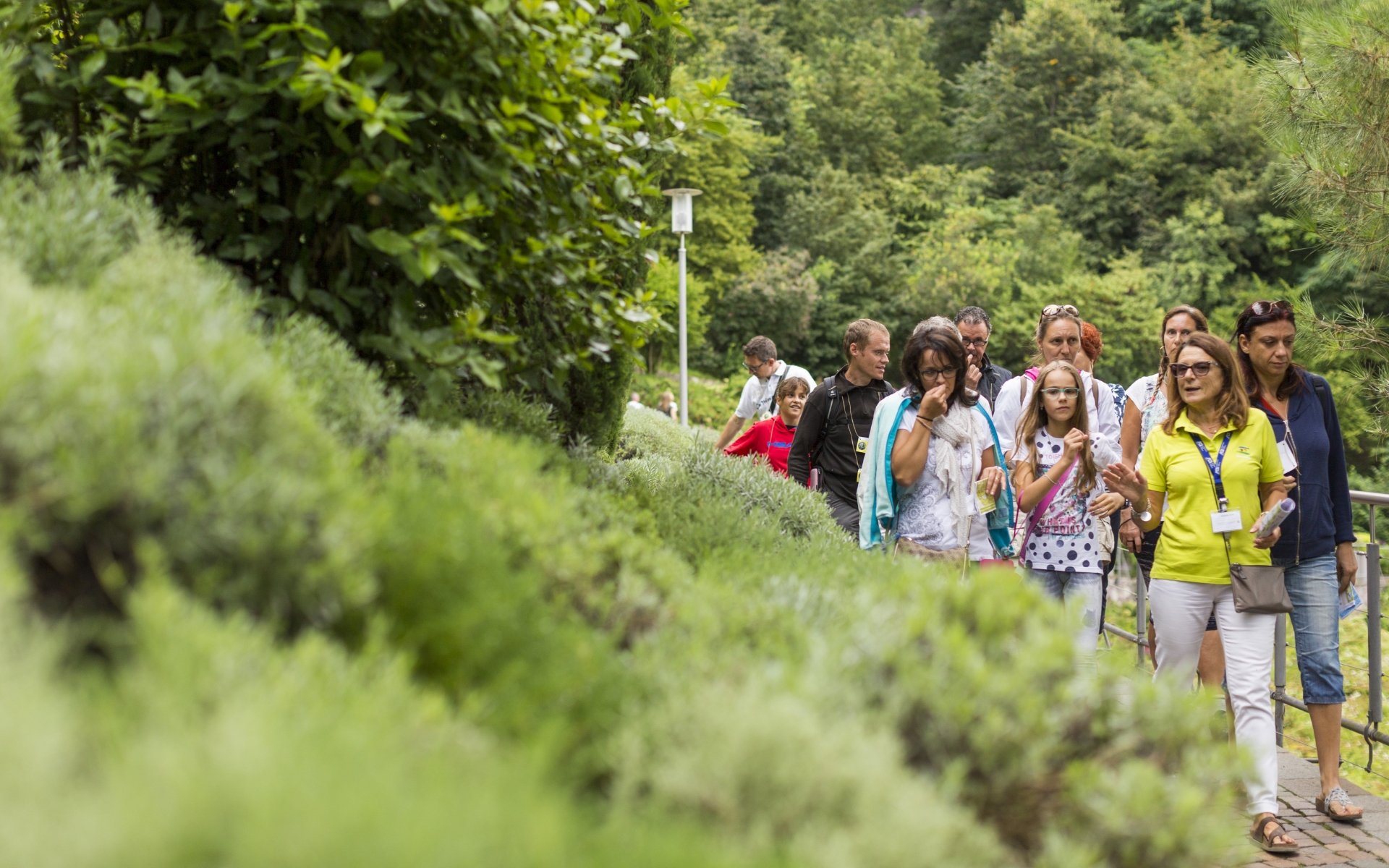 Groups at Trauttmansdorff
Garden tourism at its most beautiful, variety-packed best!
Trauttmansdorff provides bus and travel companies with the ideal destination to give your guests an unforgettable experience. Our visitor services include an information point, a shop and sanitary facilities throughout the gardens, and our friendly staff do their utmost to ensure that every guest has a wonderful experience.


Plan on 3 – 5 hours for a relaxing tour of the Gardens. The grounds cover 12 hectares and 100 metres of elevation, and have so much to offer! If you're just planning a short visit, however, the central area of the Gardens is in the immediate vicinity of the entrance.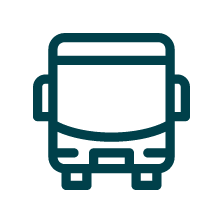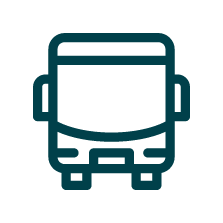 The most important information about group tours at a glance!
In the center of the complex sits Trauttmansdorff Castle, where Empress Elisabeth, affectionately known as Sissi, sojourned for several months in the years 1870 and 1889. Today the castle is home to the Touriseum, the South Tyrol Province Museum of Tourism, which covers 250 years of Alpine tourism history in a most entertaining way.