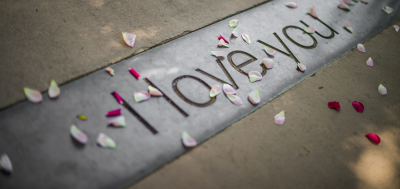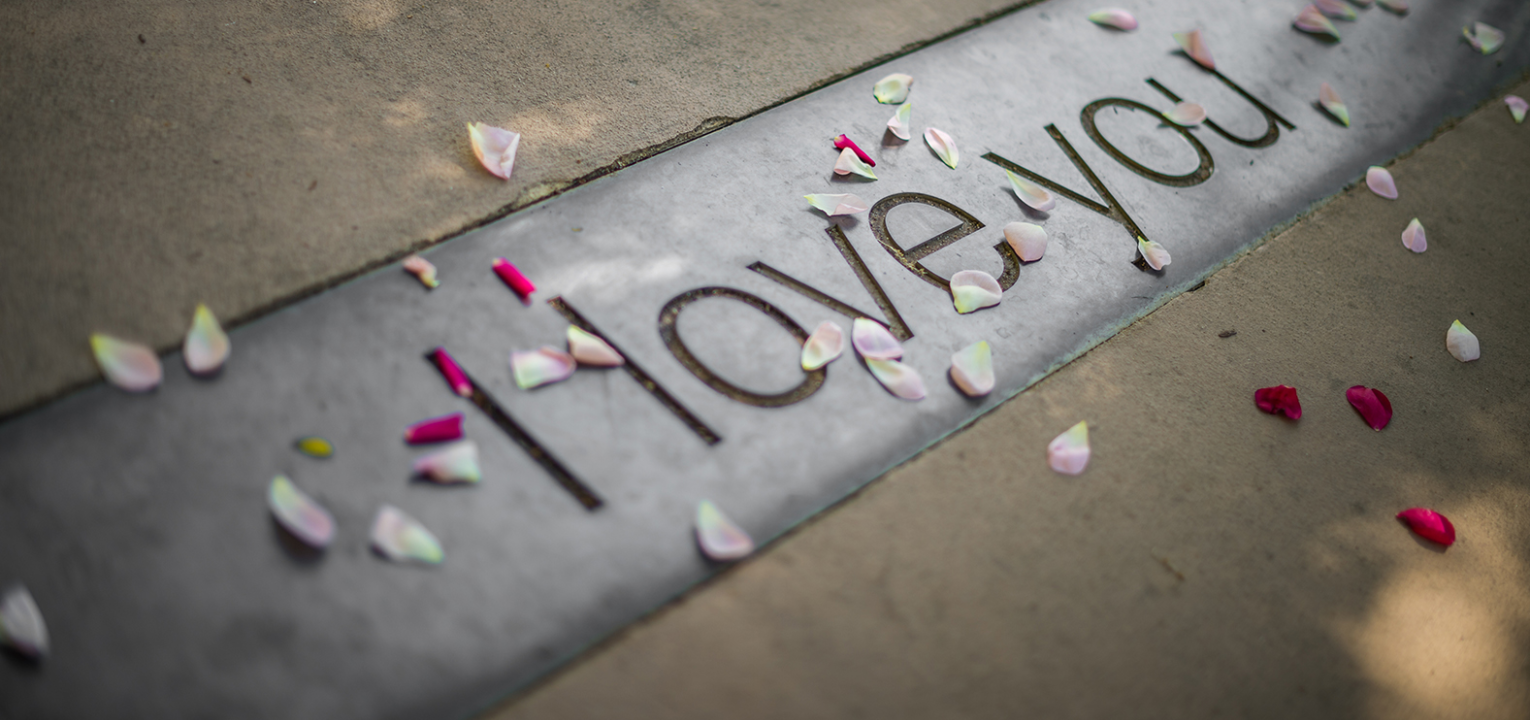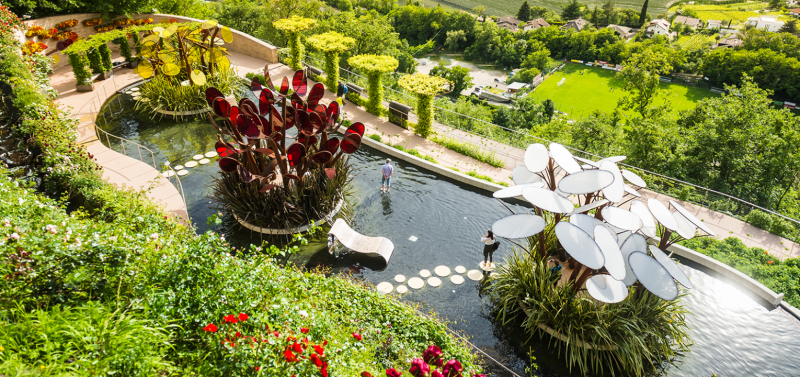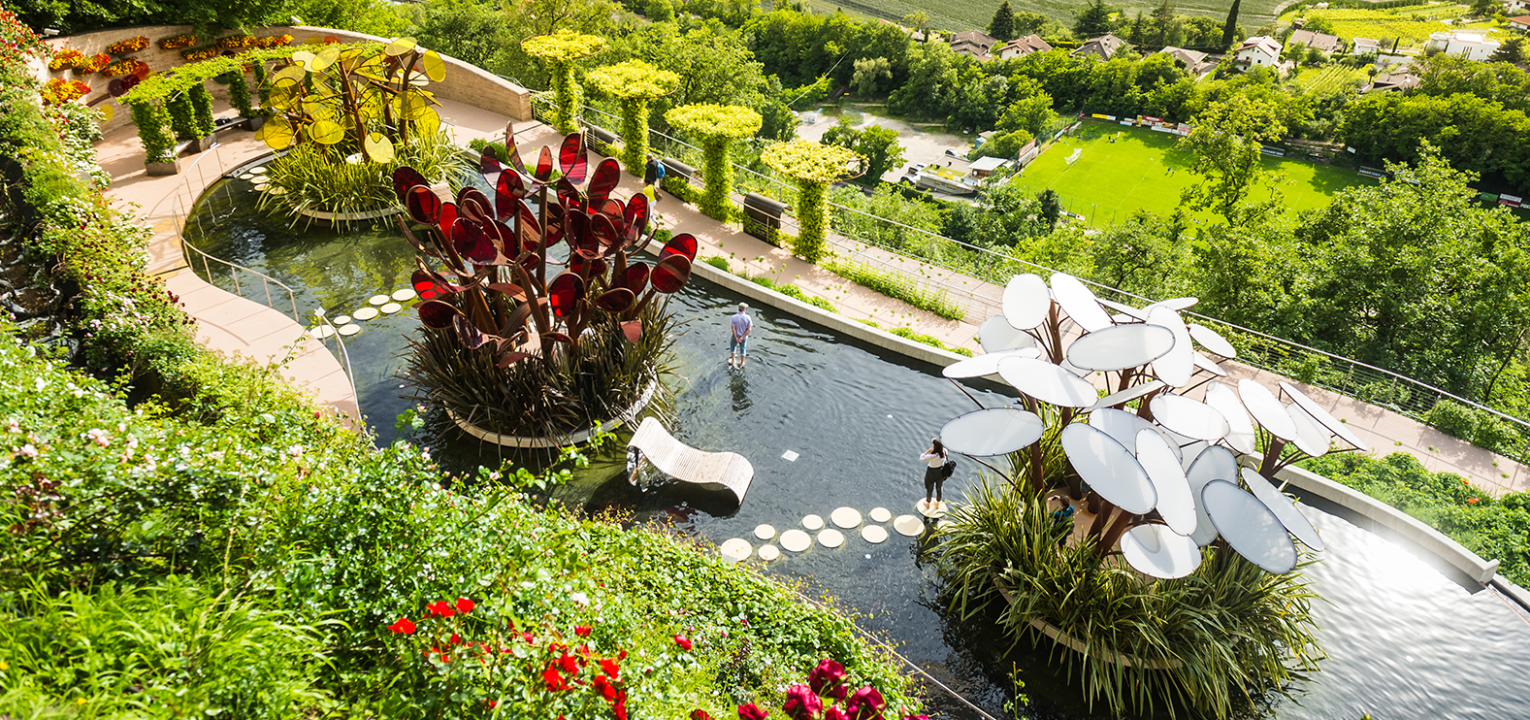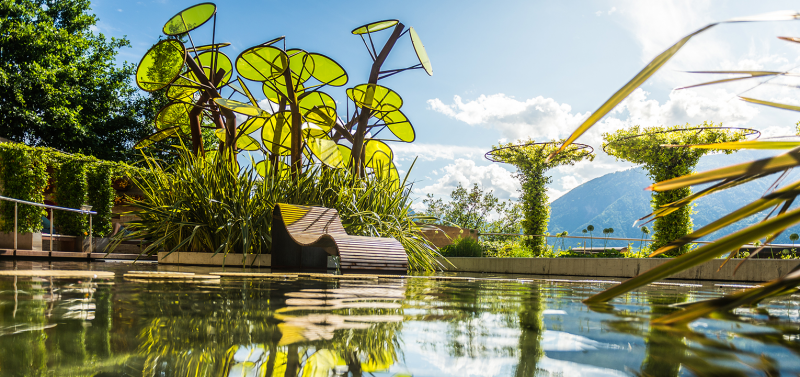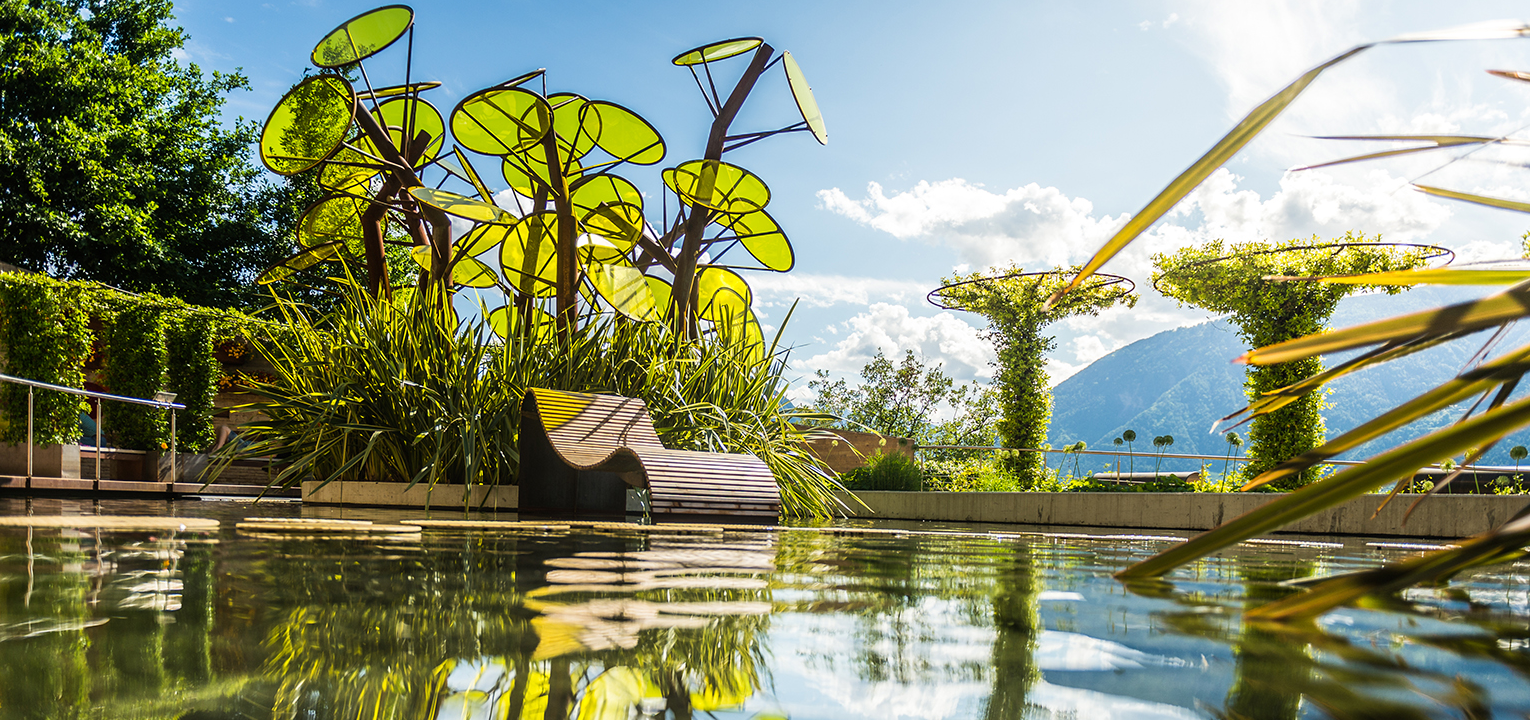 The Garden for Lovers
High above Matteo Thun's Viewing Platform, Trauttmansdorff's popular binocular-shaped observation deck, a new and magical garden area lies hidden. It's a real little gem in the midst of the downy oak forest: The Garden for Lovers. The garden is dedicated to what is undoubtedly the strongest emotion felt by all human beings: love.
A gate marks the entrance to the protected garden, where visitors can find peace and refuge. Beyond it there is a trail, gently sloping at first, that leads through the area. The centerpiece of the garden comprises three pavilions, oversized bouquets, in the middle of a shallow water basin. Inside them, lovers celebrate a three-step ritual: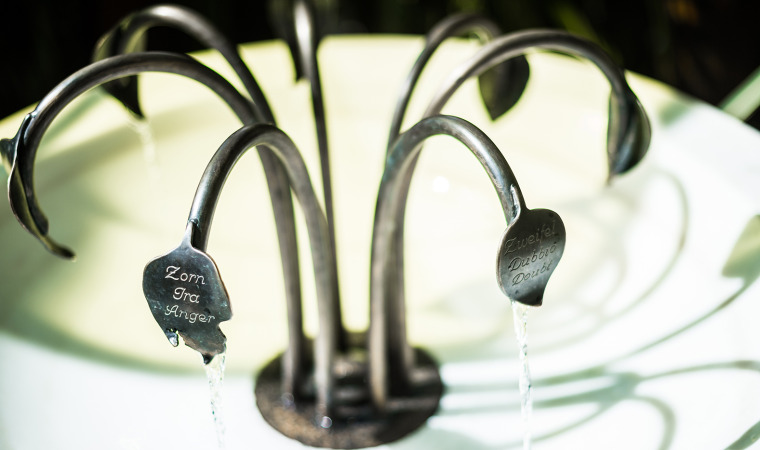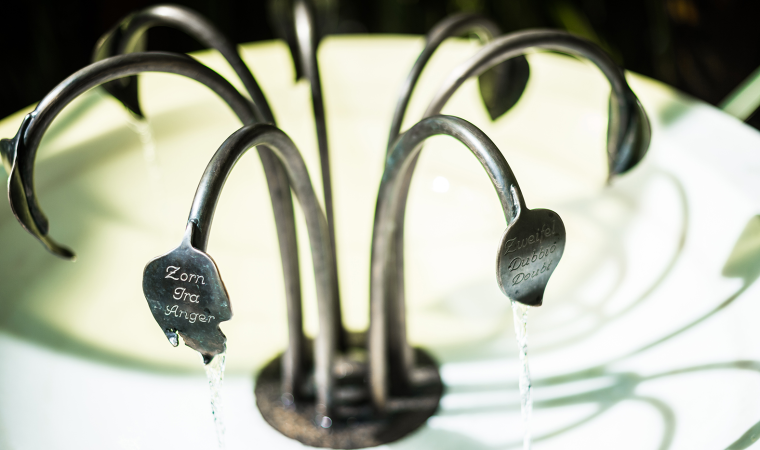 Pavilion 1
Letting go
A fountain allows you to clear away negative emotions and compulsions, washing away jealousy, doubt, and selfishness.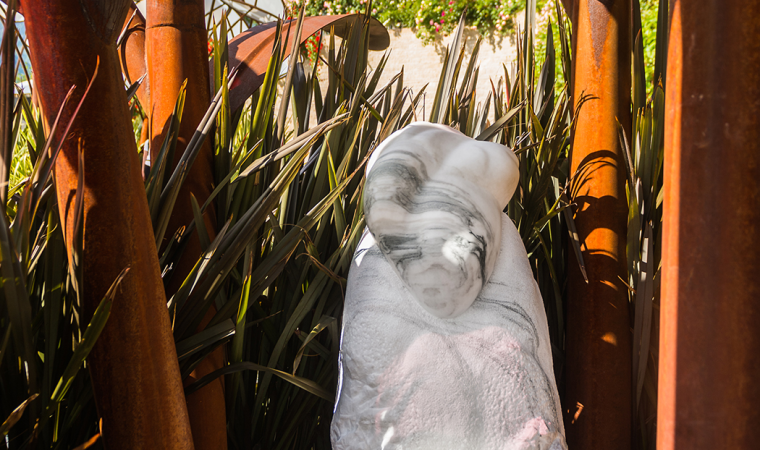 Pavilion 2
Promising
A marble power stone and the heart, as a symbol of love, seal love's promise.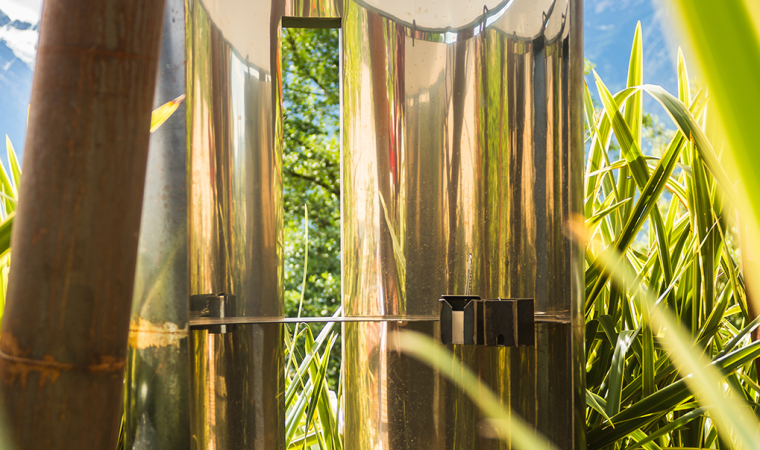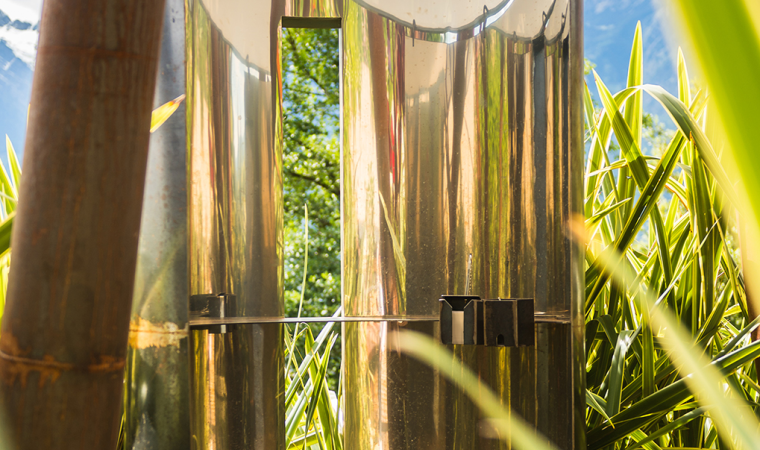 Pavilion 3
Immortalizing
Wishes, recorded as written word, give permanence to the love promise just made.
Works of art, literary quotations and spatial installations evoke memories in conjunction with sensory plants such as roses and star jasmine, and create emotional space:
Anyone willing to join in on the game can experience or re-experience the feeling of being in love, with all of its lightness and heaviness, playfulness and seriousness, transience and permanence.
T
he trail eventually leads back out into the expansive gardens, where colors, shapes and aromas delight the senses.