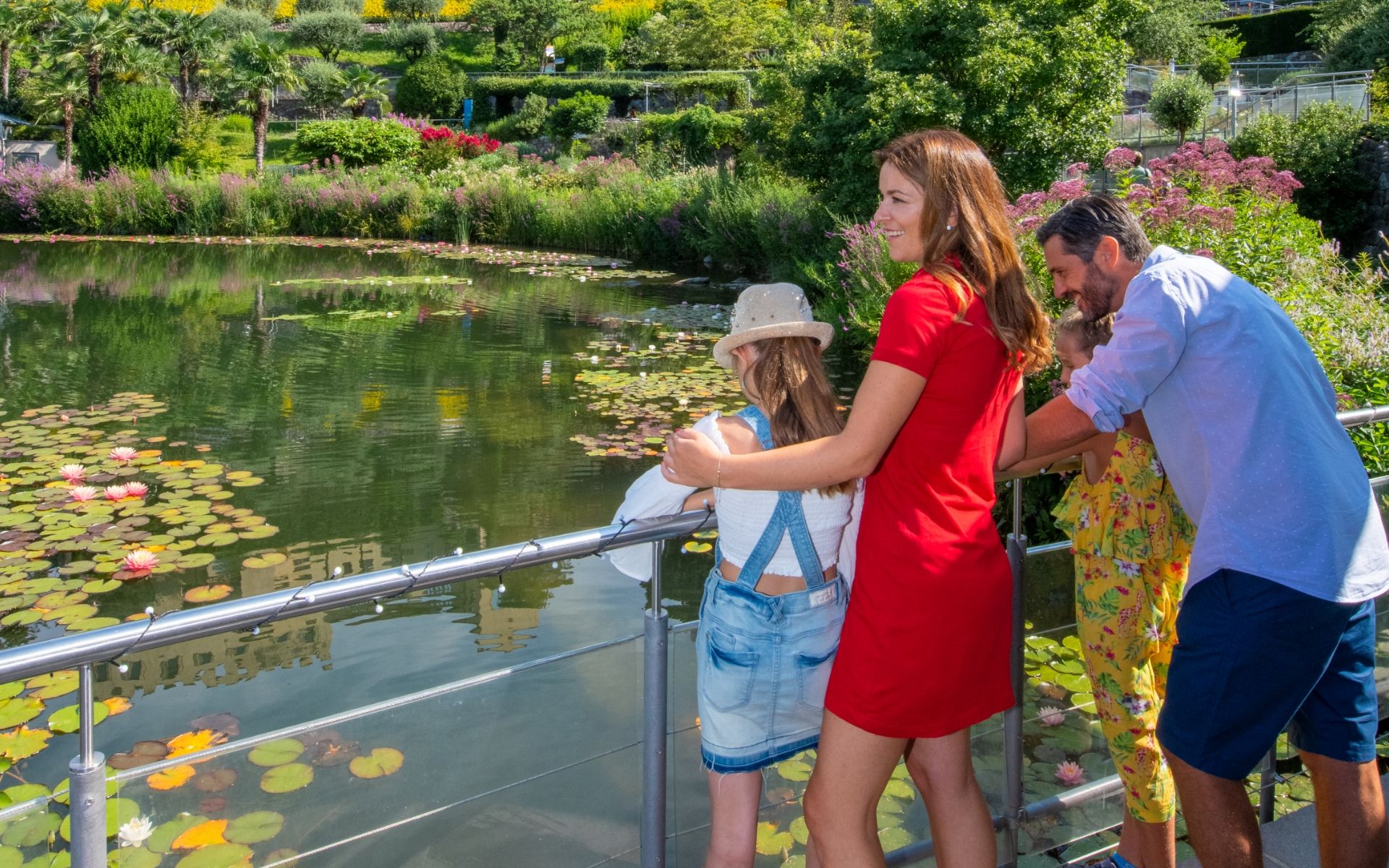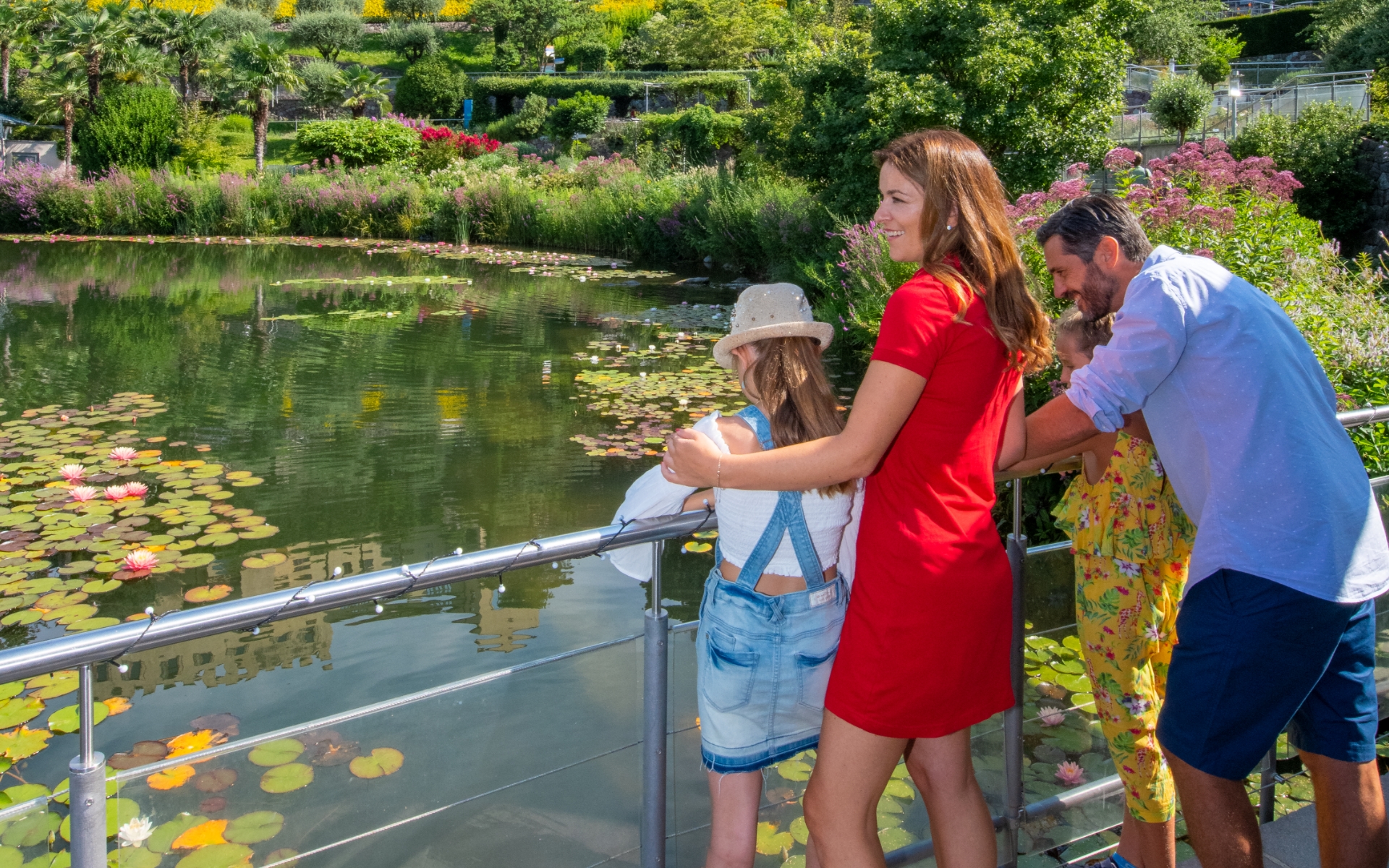 Trauttmansdorff for families
There is much to see, experience and discover ... for adults and children!
The Gardens of Trauttmansdorff Castle are the ideal place for an eventful family excursion. With its numerous experience stations, the botanical garden in Merano inspires not only adults ...
Family Ticket
Mini Family Ticket
An exciting family trip
The Gardens of Trauttmansdorff Castle, located in Merano, are the perfect place for an adventure-filled family outing. Offering many intriguing interactive stations, Merano's botanical garden is definitely not only for adults ...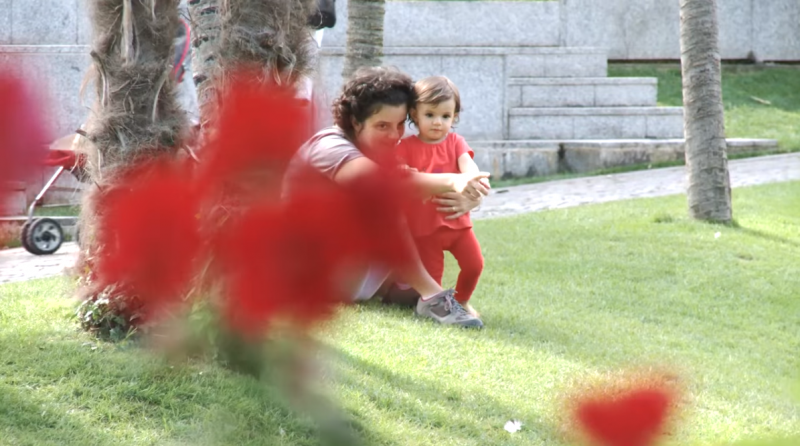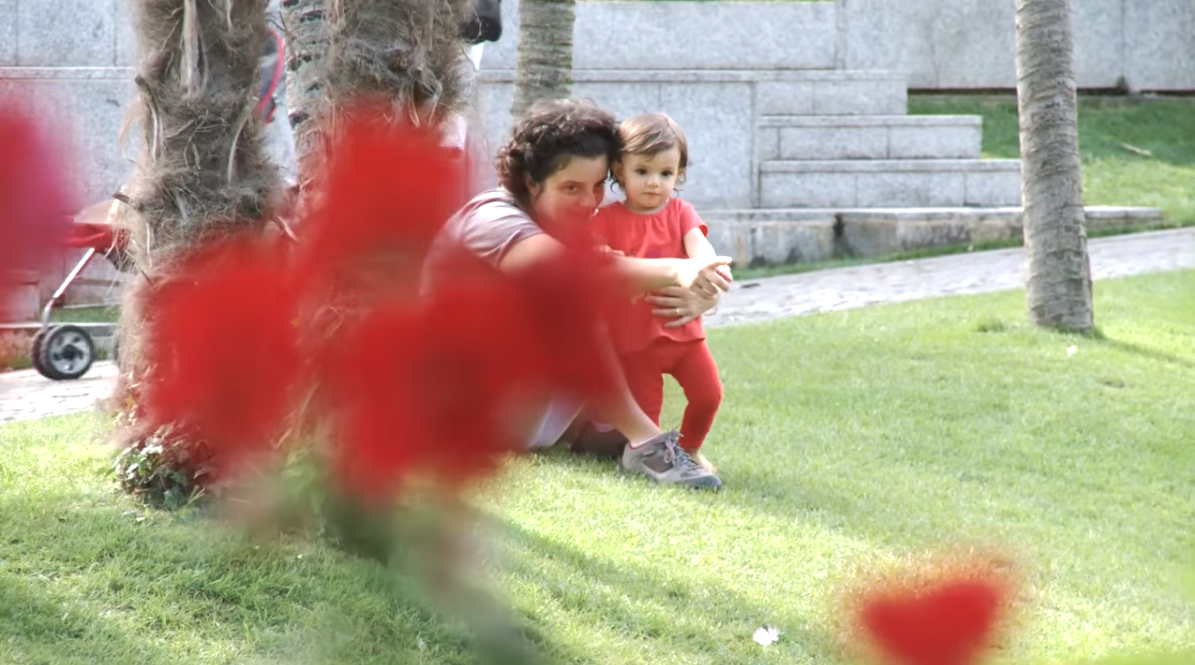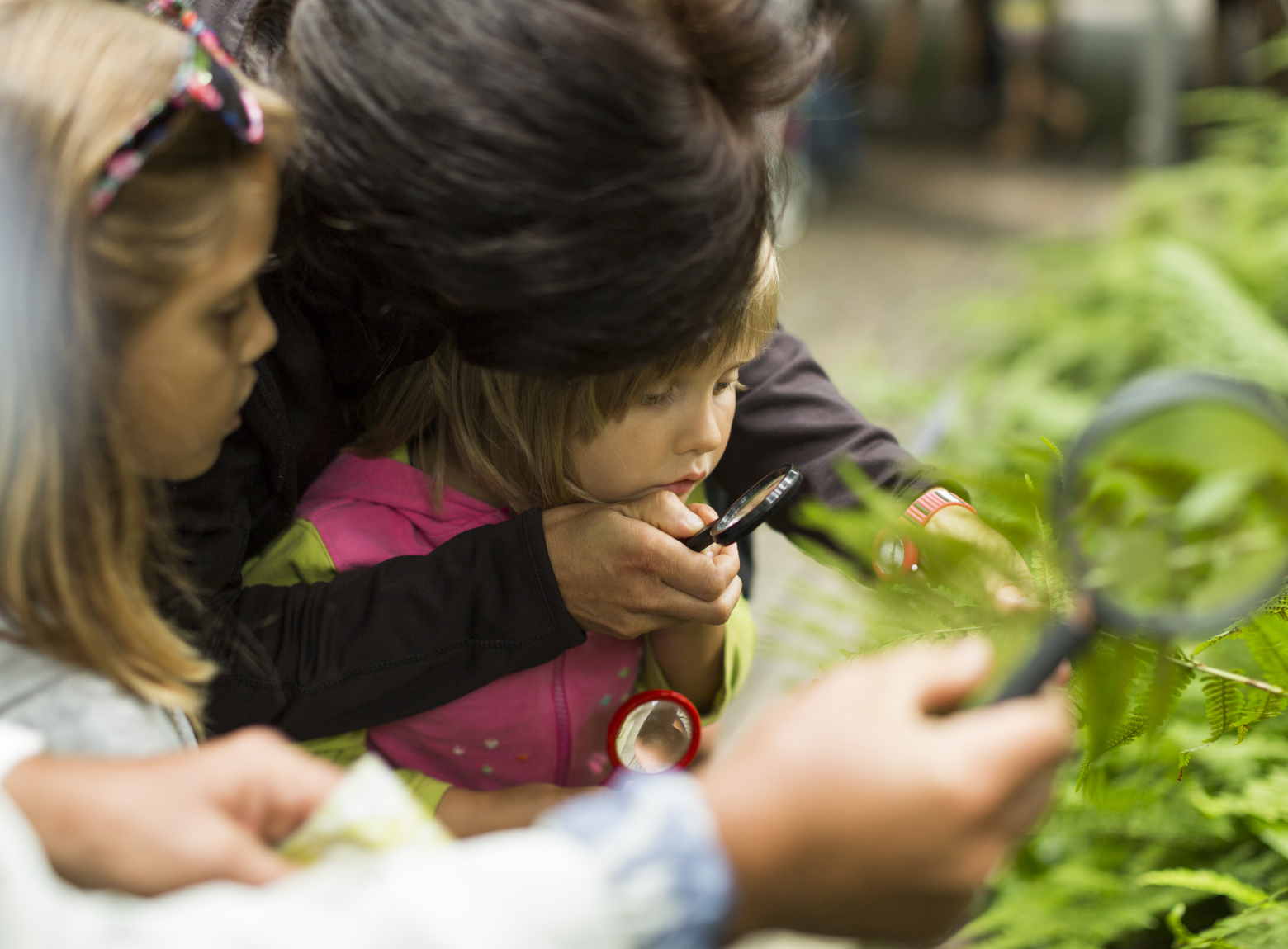 See, understand, wonder, move: Our family tour!
Would you like your tour through the Gardens to be packed with adventure? From July to August families with children between the ages of 6 and 14 can participate in a discovery tour with our garden guides (only in German and Italian).
The fun for the whole family continues at the Touriseum
Dress up, play with the world's biggest "tourism" pinball machine or visit an exciting exhibition on tourism. The Touriseum is anything but a dusty old museum full of tedious texts.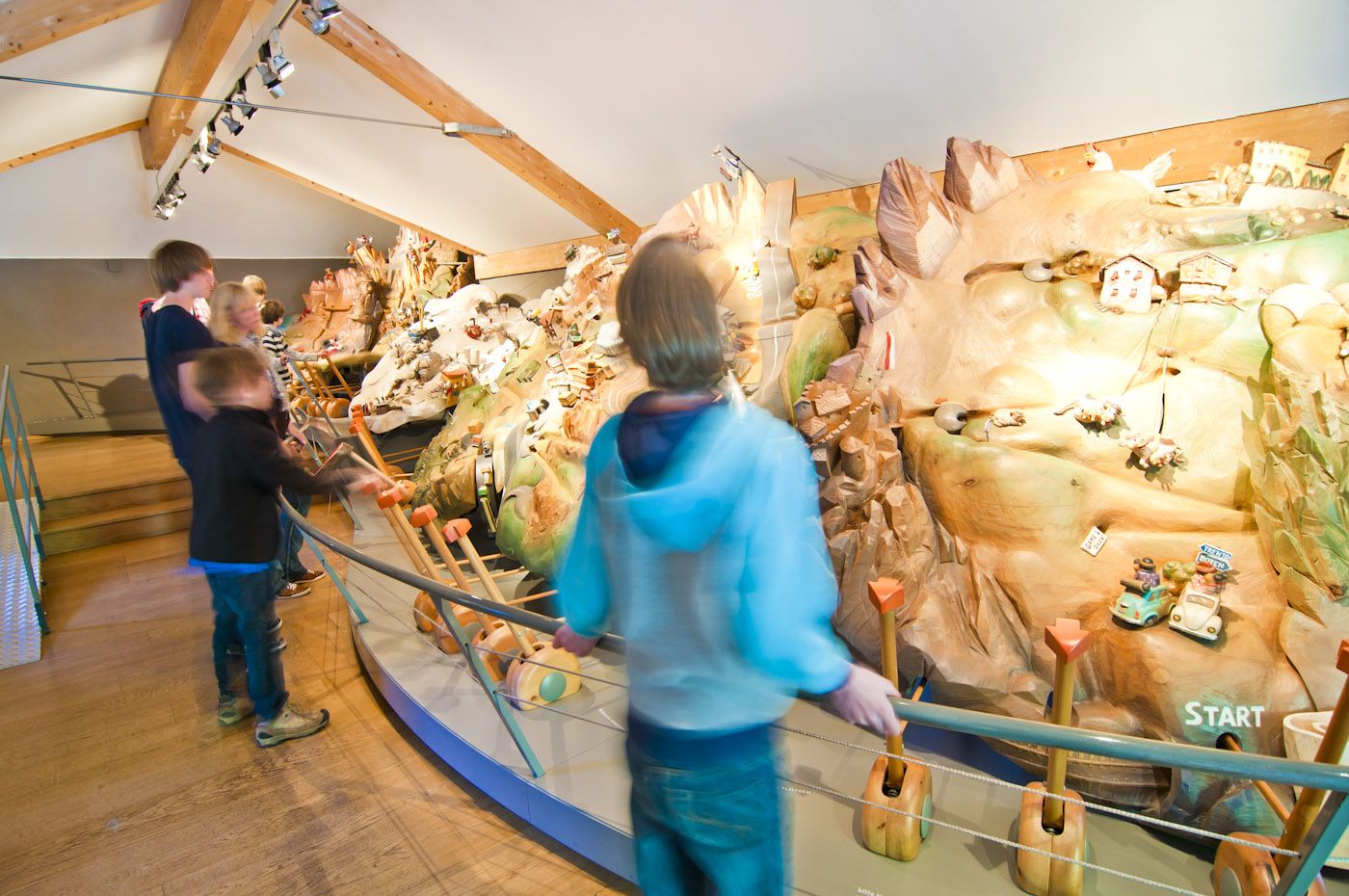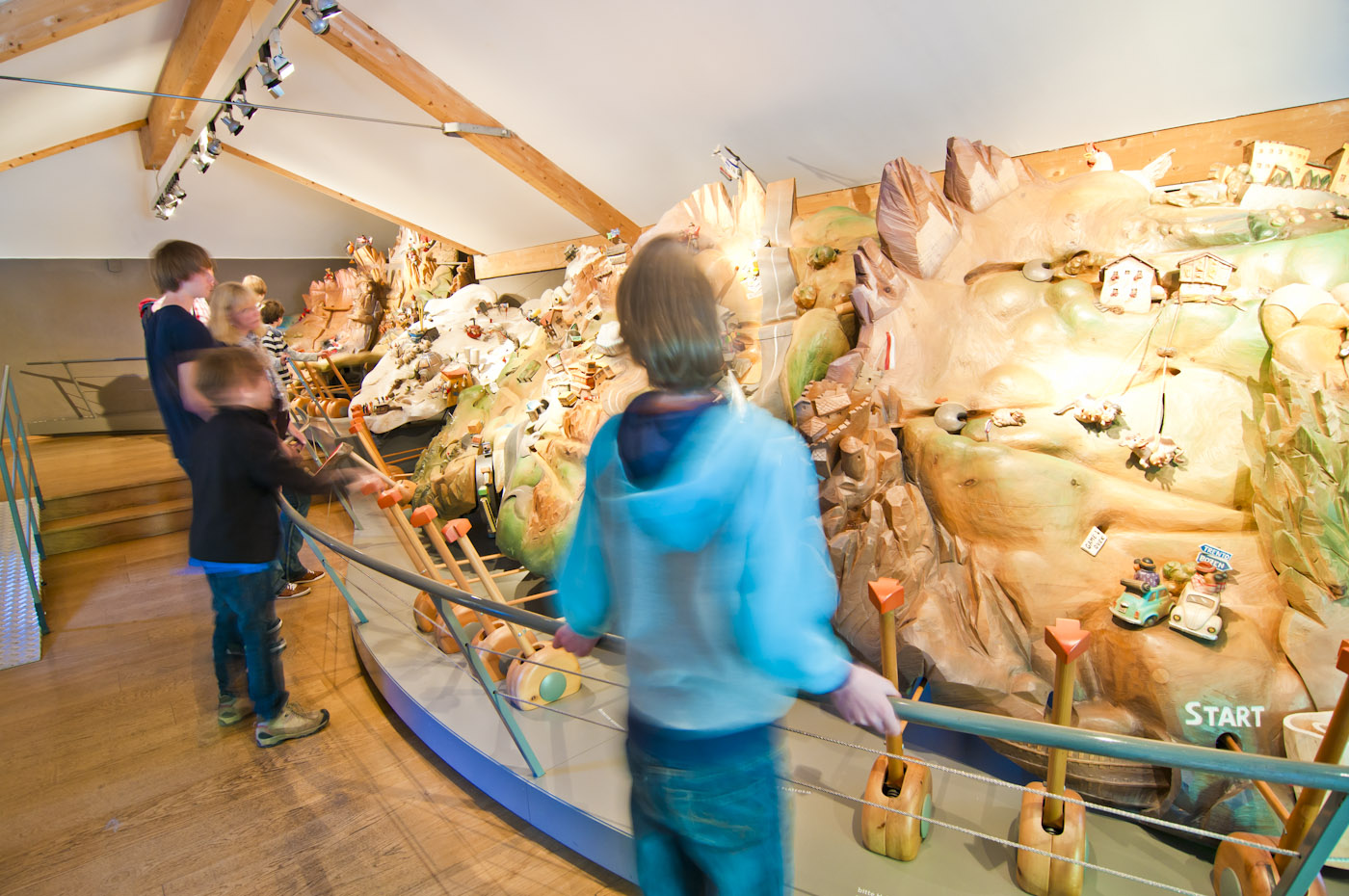 Our highlights for families
Would you like to go on an exciting journey through the gardens? There are so many things to discover ...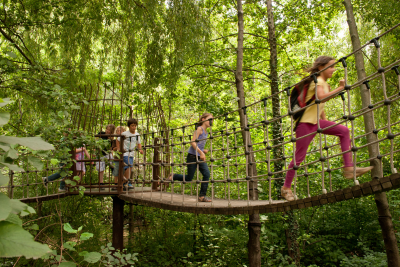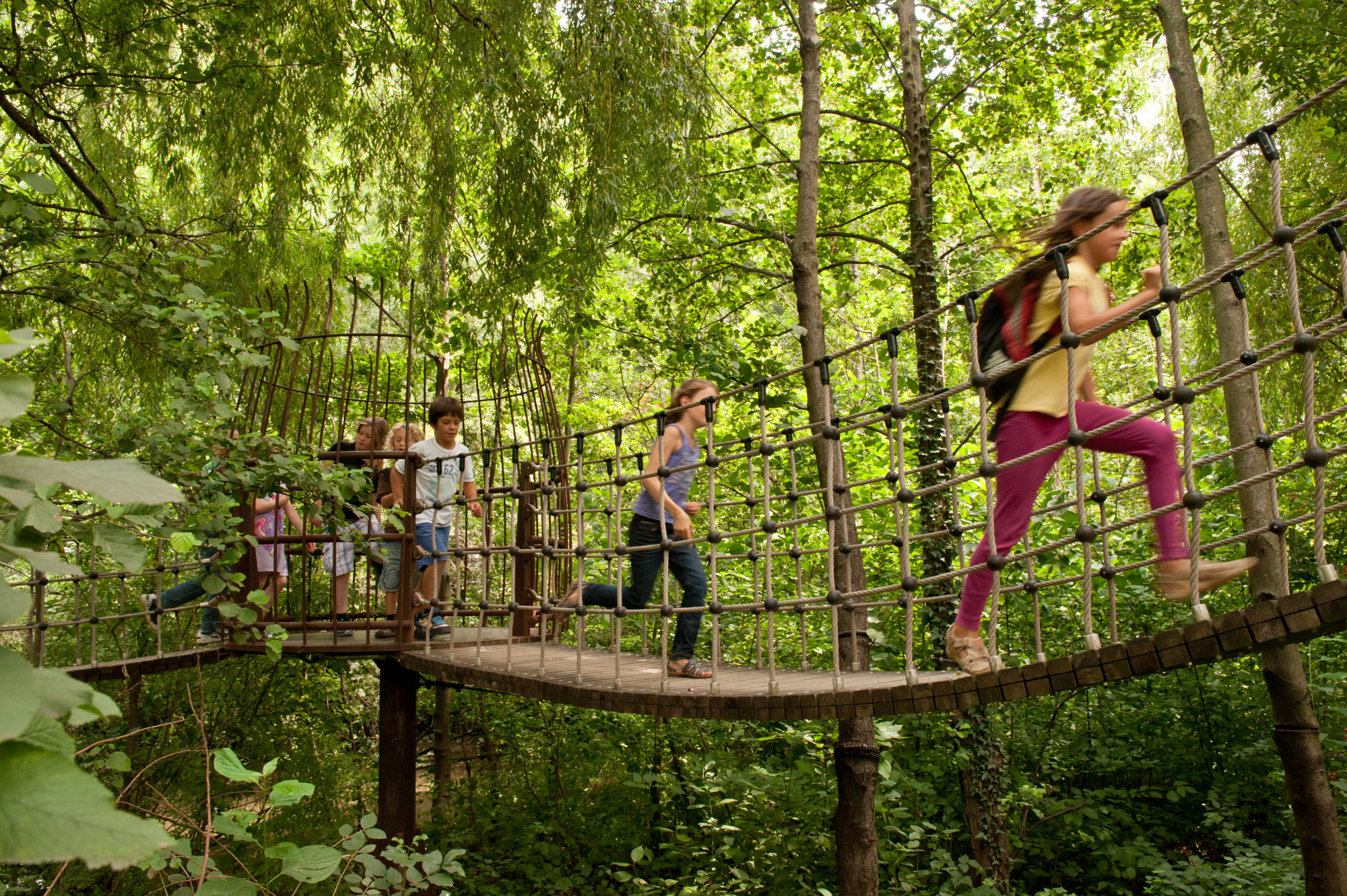 Adventure bridge
A wobbly and fun bridge leads through a riparian forest. An experience that turns many adults right back into children!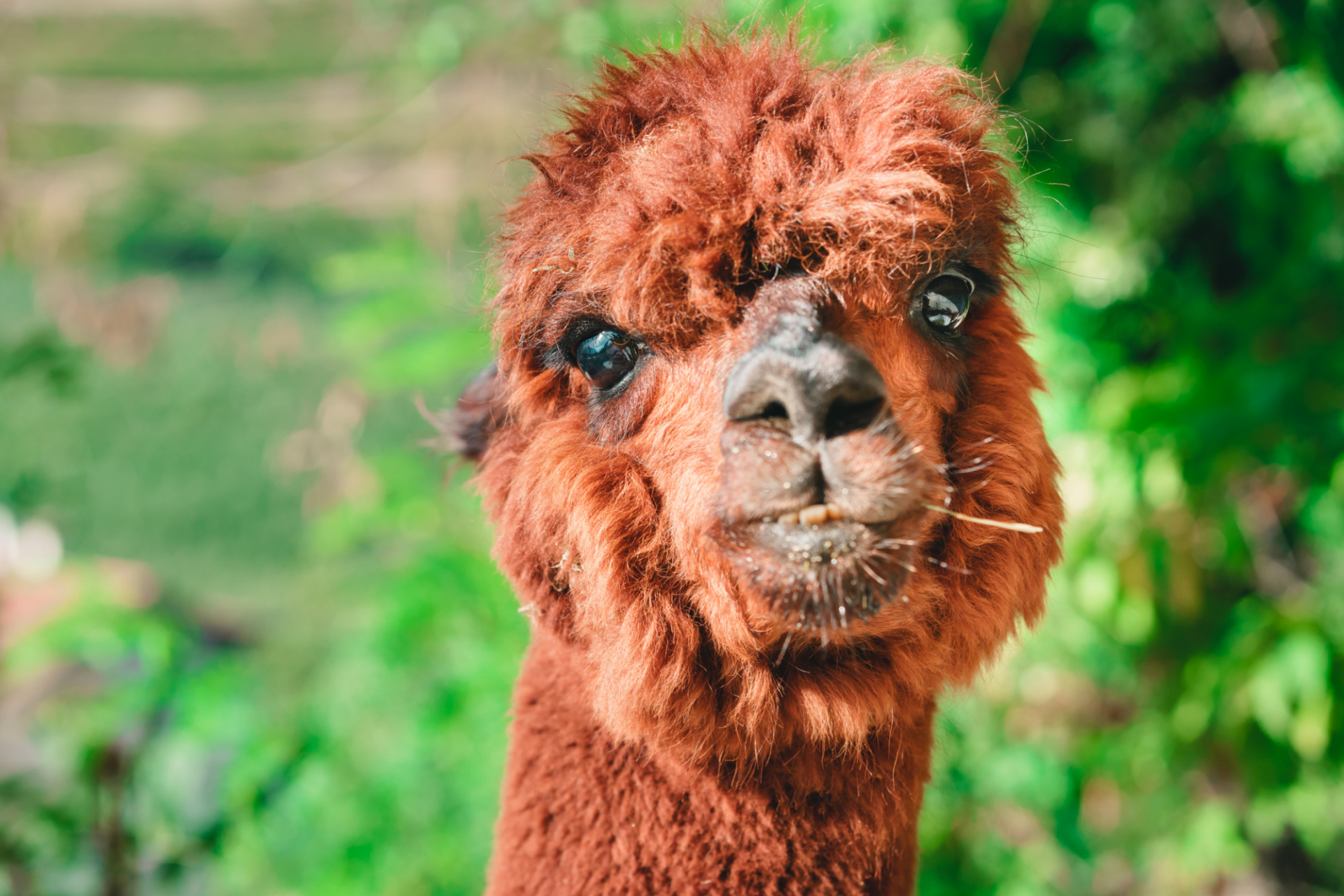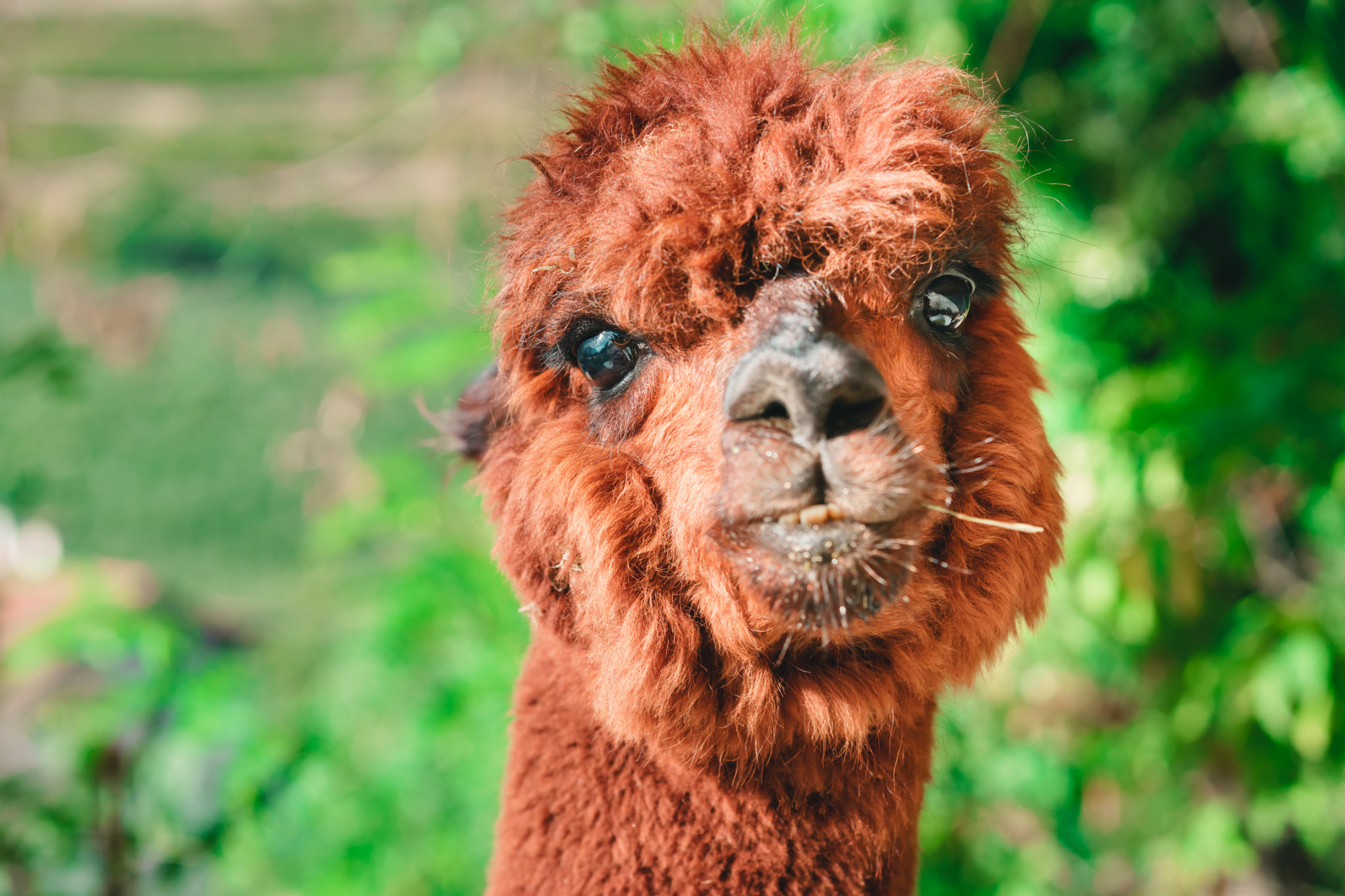 Animals
The Gardens of Trauttmansdorff Castle are home to rabbits, alpacas, Racka sheep, goats, snakes, lories, Chinese ducks, Japanese carp and many other animals.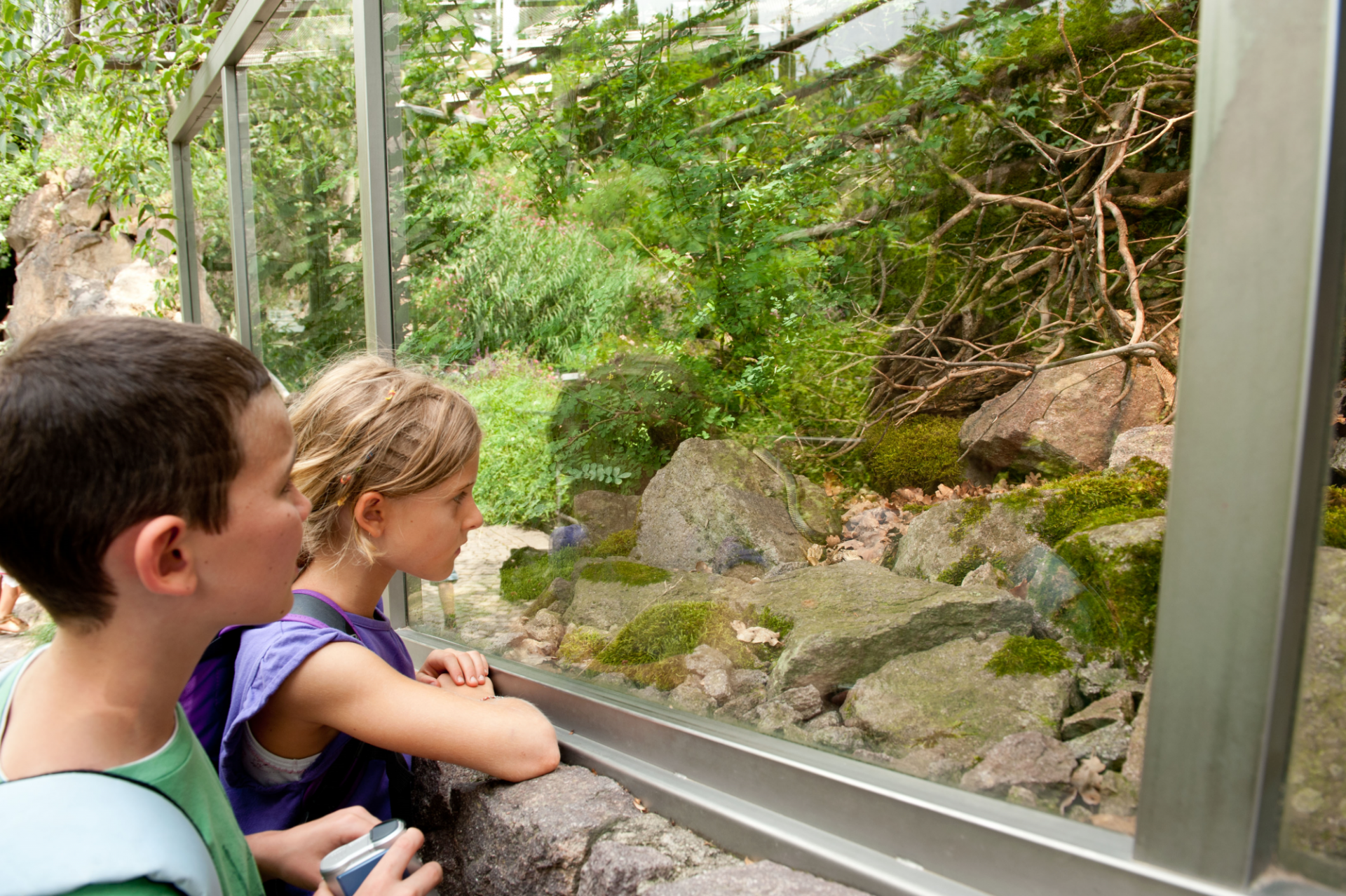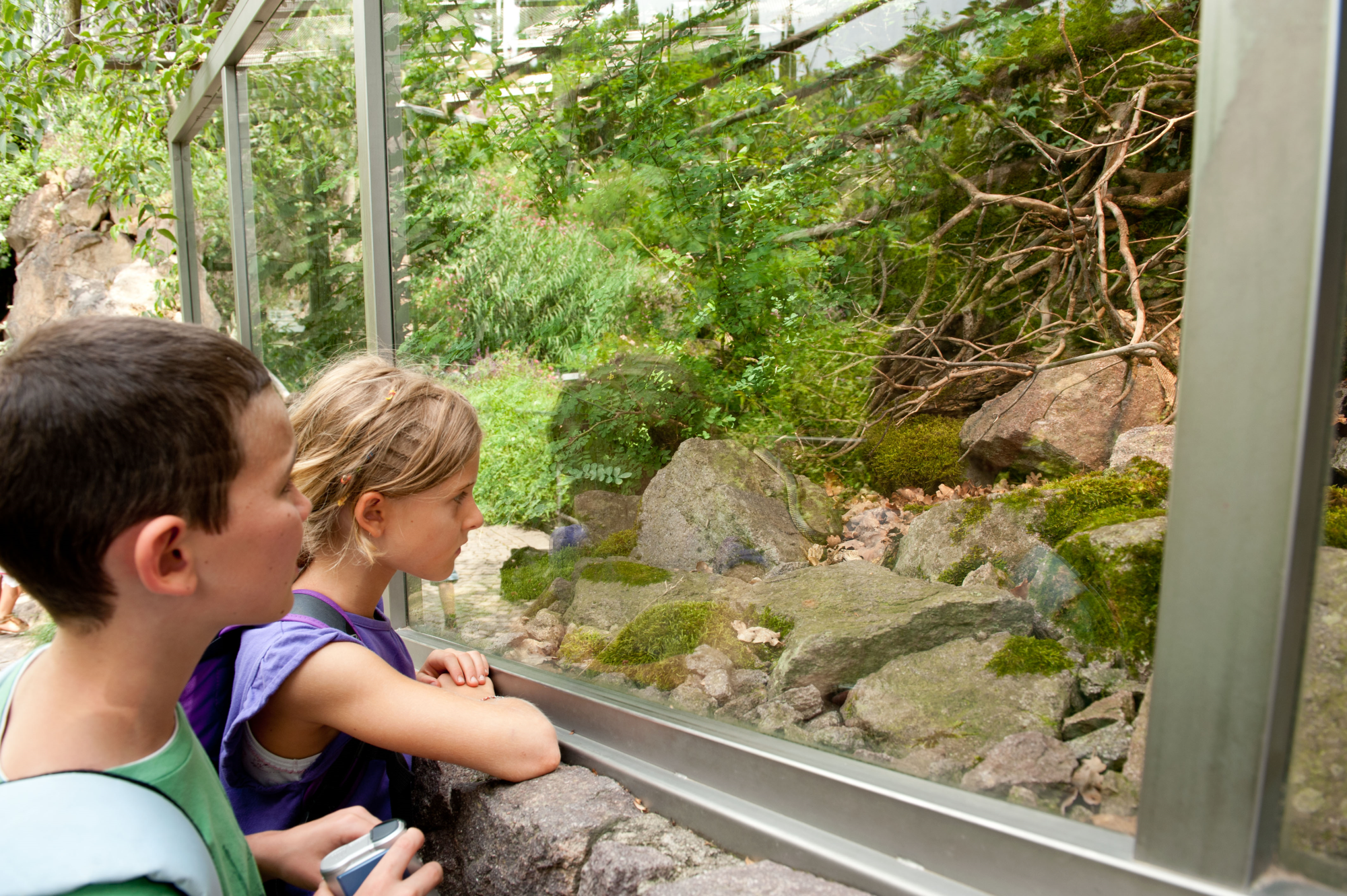 Innsbruck Alpenzoo Showcase
This exhibit, inside which Aesculapian snakes may be viewed extremely close up, originated in cooperation with Innsbruck's Alpenzoo.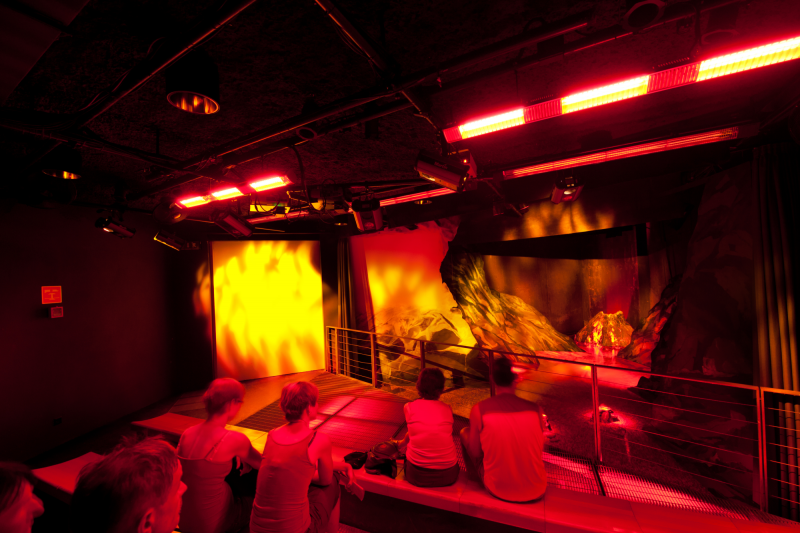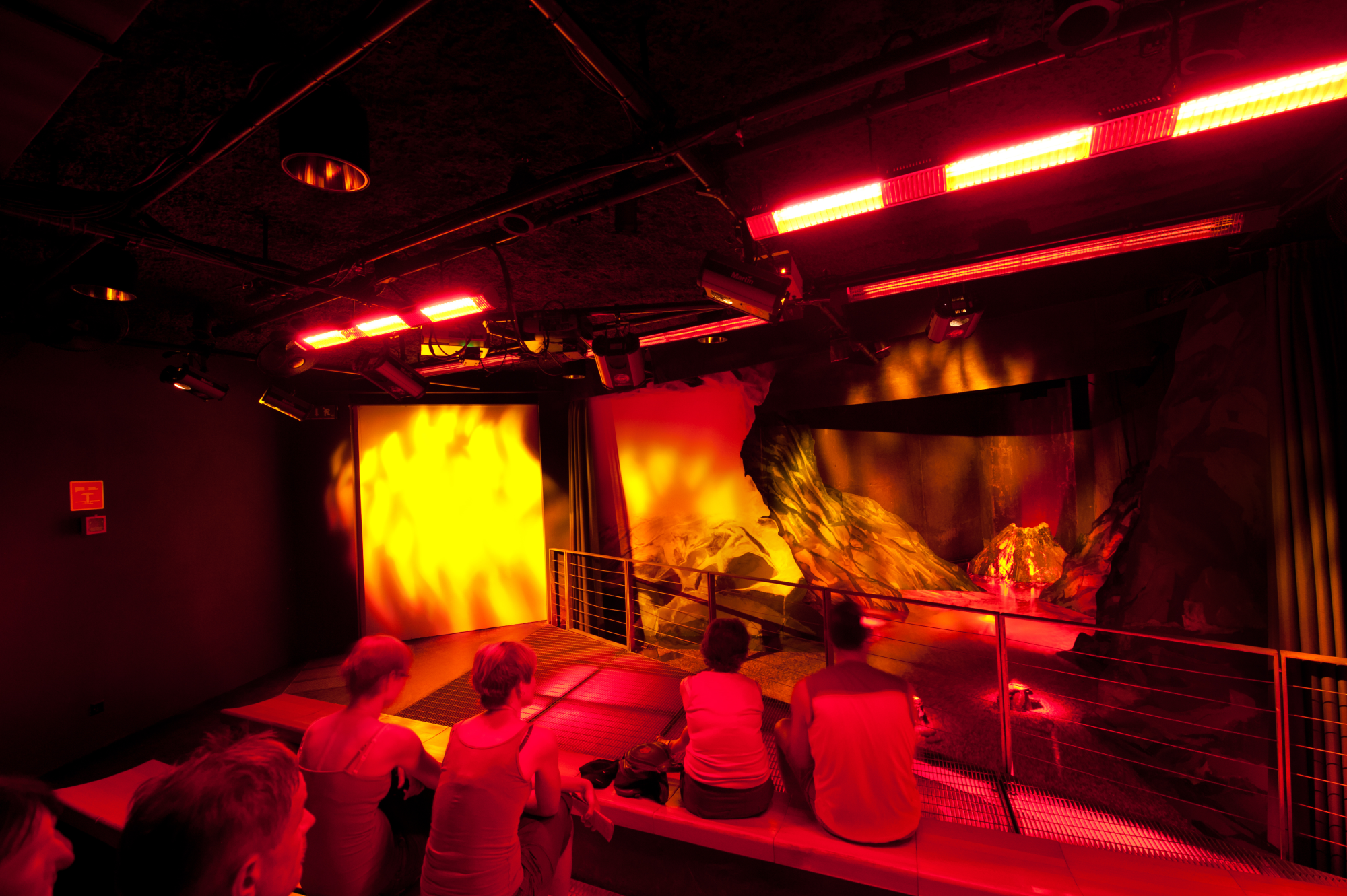 The Grotto
The Grotto's multimedia show is a presentation of the emergence of plant life on Earth. Visitors can expect an impactful experience, complete with thunder and lightning.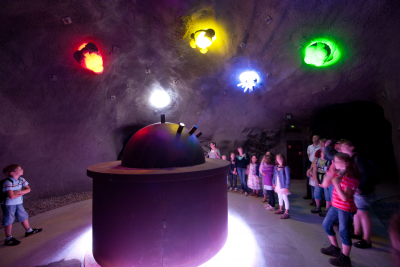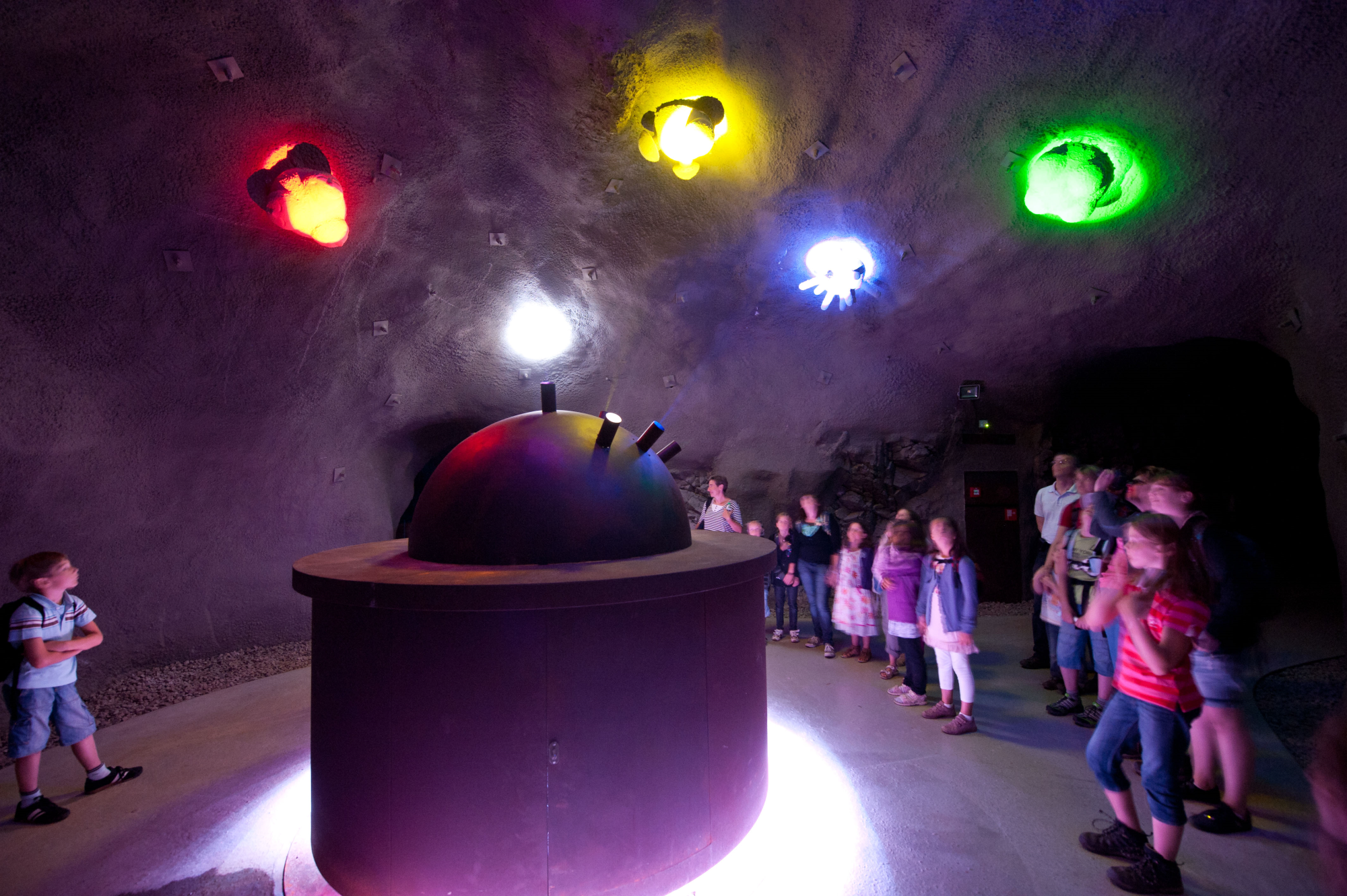 The Botanical Underworld
A 200-meter route leads deep into the rock, ushering visitors into a mysterious subterranean kingdom. Five different caverns use multimedia to present five themes – water, soil, nutrients, roots and light – in an unusual way.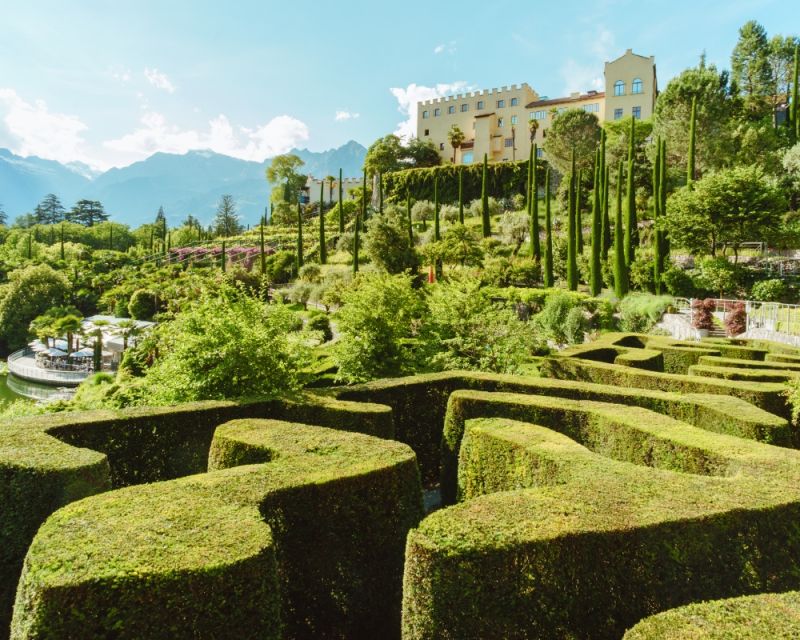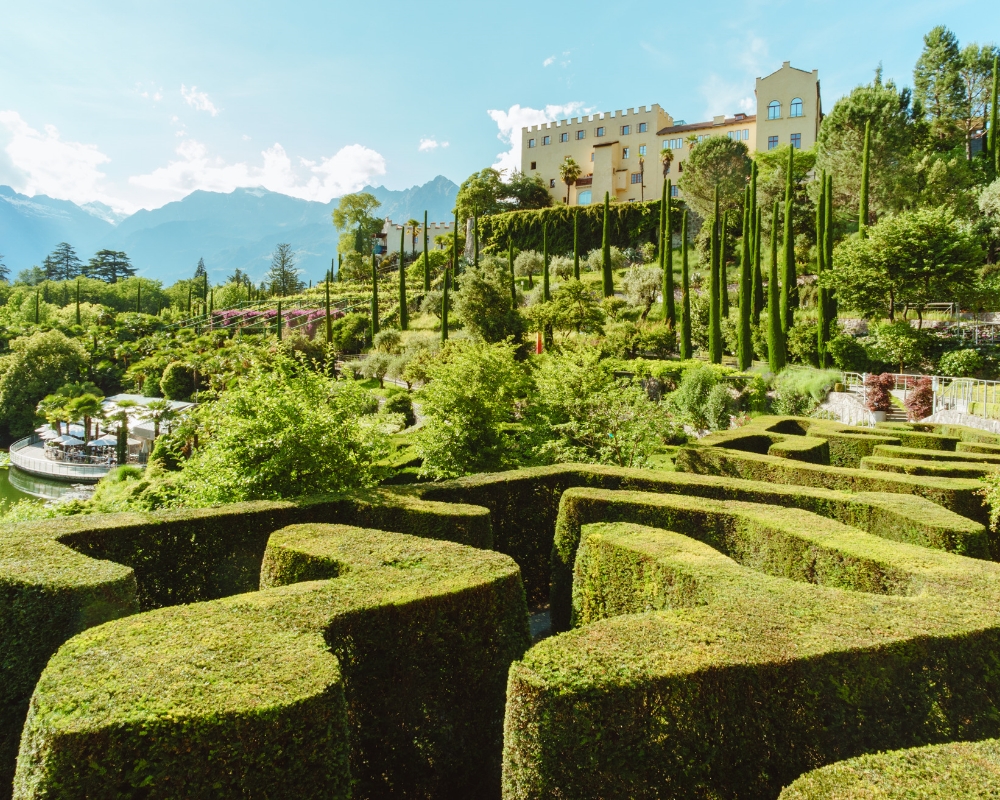 Maze
It's a real adventure to "lose oneself" in this network of pathways, junctions and loops, especially for children. In the center of the maze, made from yew trees, stands a pomegranate tree.